NA3EHL announces Stars of the Week
November 4, 2014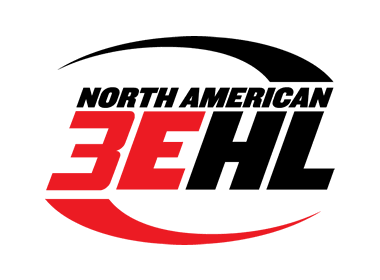 The NA3EHL has announced their Stars of the Week for the week ending November 2, 2014.
The offensive star of the week is New England Stars forward Jake Latham and the defensive star of the week is goalie Tyger Howat of the Jersey Shore Wildcats.
Latham, who is from Nashua, New Hampshire lead the New England Stars to a weekend sweep of the East Coast Minutemen. Latham registered two hat-tricks and one assist on the weekend for a total of 7 points. His 19 points to date ranks him 7th overall in NA3EHL league scoring.
Howat faced 40 shots on Saturday and faced 47 shots on Sunday vs. Roc City allowing just 4 total goals over the weekend. Howat owns a 5-0 record with a 1.93 gaa (2nd best in league) and a league best .940 save percentage.