North Stars beat Flying Aces on Monday, 4-1
November 11, 2014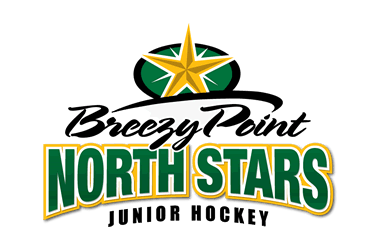 Breezy Point 4 @ Minnesota 1 - Joe Licata made 25 saves and the Breezy Point North Stars relied on the scoring touch of Seiya Hayata, who netted two goals, to beat the Minnesota Flying Aces, 4-1 in the lone NA3HL game on Monday night.
Hayata scored on the power play at 1:26 into the first period to make the score 1-0 Breezy Point. The North Stars won the face off and Hayata got the puck at the point and wristed home a shot through traffic.
Hayata would score again while on the power play 5:09 into the third to make the score 2-0 Breezy Point.
Breezy Point's penalty kill was spotless, allowing no goals on five Minnesota power plays. The North Stars kept Minnesota's goalie busy throughout the game, and Kevin OShea made 29 saves on 33 shots. Breezy Point got an offensive boost from its blueliners, who contributed four goals during the game.
Breezy Point additionally got points from Jack Anderholm, who also tallied one goal and one assist. Others who scored for Breezy Point included Sean Viti and Branden Walsh, who each put in one. In addition, Breezy Point received assists from Ryan Mezera, who had one and Joe Costello, who had two.
Minnesota's lone goal came with less than two minutes left in the game to spoil Licata's shutout bid as AJ Gullickson scored on a 2 on 1.