NA3EHL announces Stars of the Week
November 11, 2014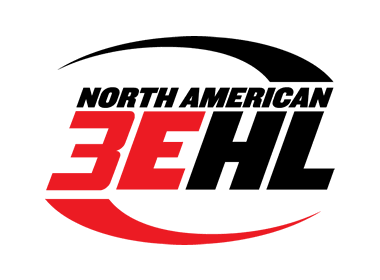 The North American 3 Eastern Hockey League (NAHL) today announced the Offensive and Defensive Stars of the Week presented by Easton for the week ending November 9, 2014. The Stars of the Week is a weekly feature during the 2014-15 regular season that honors the top performing players, both offensively and defensively.
Offense: Mike Heffernan, forward, New Hampshire Fighting Spirit
The 19-year-old native of Brockton, Mississippi, was a factor in five of his team's seven goals this past weekend. The Fighting Spirit played arguably the toughest schedule of the weekend at the NA3EHL Showcase; winning 3-0 vs. Syracuse, winning 4-3 vs. Wilkes-Barre, and losing 1-0 to Jersey Shore (the league's top team at 18-0). Heffernan (6'1/180) had two goals and an assist in a 3-0 win against Syracuse. The next day he had the game-winning goal and an assist in a 4-3 win over Wilkes-Barre. Heffernan leads the Fighting Spirit in scoring with 18 points.
Defense: Tyler Shotwell, goalie, Lockport Express
Shotwell, 18, was in goal for two of his team's three wins and allowed only one goal against in the two wins. The native of Lewiston, New York, made 31 saves in a 3-0 win vs. the New England Stars, posting his first shutout of the season. He then made 30 saves in a 9-1 win vs. the Cape Cod Islanders. Shotwell (5'10/155) is tied for 2nd in the NA3EHL with seven wins and his 90.2% save percentage ranks tied for 6th.