Bighorns a hit at Special Olympics ceremony
November 14, 2014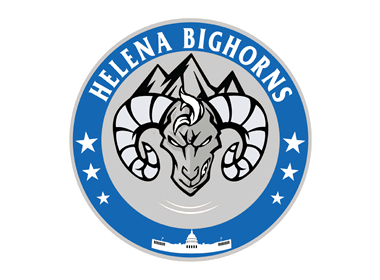 The NA3HL's Helena Bighorns took part in the Special Olympics of Montana State Basketball Tournament's Opening Ceremonies Thursday night at the Lewis and Clark Fairgrounds Main Exhibition Building.
The Bighorns, wearing their away-color blue jerseys, first met with the Governor of Montana, Steve Bullock, presenting him with an autographed jersey. The Governor showed enthusiasm and excitement in meeting the Bighorns, and did not hesitate in "taking selfies" when asked by the players. Soon after, the team ushered in over 1000 athletes into the Opening Ceremony Thursday night, giving out hi-five's, well-wishes and encouragement to our state's special athletes.
Long-time Bighorns fan and hockey aficionado Mike Schaff was the co-emcee for the Opening Ceremonies along with the Mayor of Helena Jim Smith. Mike's excitement for his favorite hockey team being in attendance was to many, the highlight of the evening. When Mr. Schaff offered up a spirited welcome to the Bighorns, the team returned the gesture in rousing applause for Mike. He will be honored at center-ice this Saturday, November 15th, 2014 at the Helena Ice Arena, dropping the ceremonial First Puck for the game against the Yellowstone Quake.
To see the entire photo gallery of the event, visit their
facebook page