NA3HL announces Easton Hockey Divisional Stars of the Week
December 2, 2014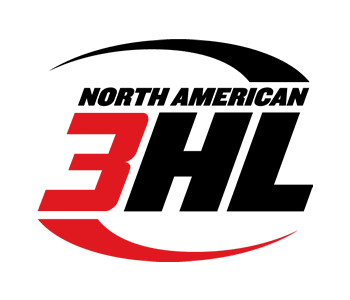 The North American 3 Hockey League (NA3HL) today announced the Divisional Stars of the Week presented by Easton Hockey for the week ending November 30, 2014. The divisional stars of the week is an award given each week of the regular season to the top performing players in each of the five divisions of the NA3HL as nominated by their head coaches.
Central Division Star of the Week: Jace Cseter, forward, La Crosse Freeze
Freeze forward Jace Cseter, 19, was a busy player this past weekend, taking part in four games. He managed to register at least a point in all four games as the forward from Menomonie, WI, totaled eight points this past weekend. On Wednesday, Cseter (5'7/180) took part in two games against Wisconsin. The first was the completion of a suspended game in which he had an assist in a 3-2 win. Later that night, he scored the lone goal in a 4-1 loss against the Whalers. On Saturday, he had three assists in a 4-2 win in St. Louis against the Jr. Blues and on Sunday, he had a goal and two assists in a 7-2 win. He was also a +2 for the weekend. "Jace has been a great addition to our program here in La Crosse. He loves the game and would play a full 60 minutes if he was allowed. We are excited to see what the future holds for Jace as the season moves forward," said La Crosse head coach Ryan Egan.
2nd Star: Corey Siwula, D, West Michigan Wolves
Honorable Mention (alphabetical): Jared Bromberg, D, La Crosse Freeze – Will Holtan, D, Wisconsin Whalers – Connor Morgan, F, Wisconsin Whalers – Kyler Patenaude, G, West Michigan Wolves
East Division Star of the Week: No Award
Frontier Division Star of the Week: Ryan Lund, goalie, Glacier Nationals
It hasn't been the season that the Glacier Nationals and goalie Ryan Lund, 20, have hoped for, but last weekend Lund (6'0/195) played very well as the Nationals split a pair of games. The native of Anchorage, AK was plenty busy as he had 101 shots come his way in the two games and he managed to stop 96 of them. On Friday, Lund made 44 saves in a 4-3 shootout loss against Helena. In the shootout, he managed to stop four of five shooters as well. On Saturday night, Lund made 52 saves through regulation and overtime and then stopped all five shooters in the shootout as Glacier beat Billings, 3-2. Despite having just a 2-8-3 record and a 3.93 goals against average, Lund has a sparkling 92% save percentage.
2nd Star: Mitchell McEwan, F, Gillette Wild
Honorable Mention (alphabetical): Tristan Henrichs F, Billings Bulls – Sean Kelley, G, Gillette Wild – Lauren Massie, G, Great Falls Americans – Cole Semchak, G, Billings Bulls
South Division Star of the Week: Mykyta Sheptytsky, forward, Texas Jr. Brahmas
Texas leading scorer Mykyta Sheptytsky, 19, is on a roll and that continued this past weekend in a series at Sugar Land. The native of Kiev, Ukraine, managed to record five points in two wins as the Jr. Brahmas completed a weekend sweep. On Saturday, Sheptytsky (6'3/185) had three assists in a 9-2 win over the Imperials. On Sunday, he recorded a goal and an assist in a 4-1 win. He was also a +3 during the weekend. For the season, Sheptytsky has 24 points in 21 games played. "Mykyta did a fantastic job in all three zones of the ice this weekend for us. He has great size and reach, which allows him to puck protect and slow the game down for us in the offensive zone. He's really found his role as a playmaker for us this season and his defensive play has really improved over the course of the season, especially now that he is fully healthy again," said Texas head coach Al Rooney.
2nd Star: None
West Division Star of the Week: Tyler Sworsky, forward, Alexandria Blizzard
It was two big wins over the weekend for the Alexandria Blizzard and forward Tyler Sworsky, 19, led the charge as the native of Duluth, MN recorded six points in the two wins during the weekend and was also a +4. On Friday night, Sworsky (5'11/160) recorded the game-winning goal in a 3-0 shutout at home against Twin City. On Saturday, he recorded a goal and four assists in a 9-4 road win at Minnesota against the Flying Aces. For the season, Sworsky leads the Blizzard in scoring with 22 points in 18 games played. "Tyler's success this last week was due to all his hard work on the ice as of late. He plays the game hard every shift. Tyler plays a huge role for our team and it is great to see his hard work pay off," said Alexandria head coach Jeff Crouse.
2nd Star: Dallas Marvin, F, Granite City Lumberjacks
Honorable Mention (alphabetical): Kole Kobel, D, Breezy Point North Stars – Crosby Steen, F, Breezy Point North Stars – Corey Taylor, D, Granite City Lumberjacks