Breezy Point forward Mezera gets call to the NAHL
December 12, 2014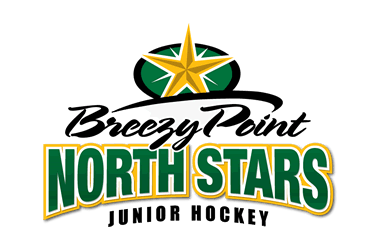 The Breezy Point North Stars have announced that forward and leading scorer Ryan Mezera, 18, has been called up to play in the NAHL for the Rio Grande Valley Killer Bees.
Mezera (5'11/180) is expected to make his NAHL debut this weekend as the Killer Bees host the Wichita Falls Wildcats in a pair of home games.
The native of Menquon, Minnesota is in his first season playing junior hockey and in the NA3HL. Prior to playing in the NA3HL, he spent last season playing high school hockey for the Homestead Highlanders in Wisconsin. In 25 games played, Mezera had 71 points.
This season has been a very good one for Mezera. He is tied for the team scoring lead with 21 points in 26 games played. Before earning his call up, Mezera was riding a six-game point streak in which he totaled 10 points during that span. He scored in every game at the NA3HL Showcase as the North Stars posted a 1-2 record.
Mezera leads the team in goals with 11 and is 2nd in plus/minus with a +6 rating to date.