NA3EHL announces Easton Hockey Stars of the Week
December 15, 2014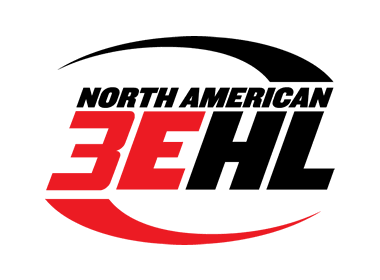 The North American 3 Eastern Hockey League (NAHL) today announced the Offensive and Defensive Stars of the Week presented by Easton Hockey for the week ending December 7, 2014. The Stars of the Week is a weekly feature during the 2014-15 regular season that honors the top performing players, both offensively and defensively.
Offense: Alexandre Racicot, forward, Jersey Shore Wildcats
Alexandre Racicot (Quebec City, PQ) of Jersey Shore netted four goals as the red hot Wildcats remained perfect on the season with two wins over the Maine Wild. Racicot leads the league in scoring.
Defense: Isaac Bosse, defense, Cope Cod Islanders
Defensively, hulking 6'4/210 lbs. Issac Bosse (Otterburn Park, PQ) of Cape Cod scored a goal in each of Cape Cod's two road wins vs. Syracuse. He also added an assist during the weekend. The two Cape wins keep the Islanders within striking distance of moving into 2nd place in the East going into the Christmas Break.