Watch Now: NA3HL Plays of the Week, Dec. 8-14
December 17, 2014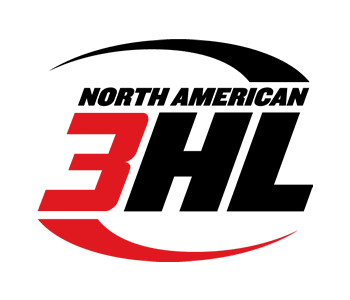 The North American 3 Hockey League (NA3HL) is pleased to continue an exciting new feature this season, seen exclusively on NA3HL.com.
The Plays of the Week can be viewed every week on the new NA3HL TV platform and features the top goals and saves of the week from NA3HL games played Monday-Sunday that respective week.
This week features 12 plays, which also include some great saves from some NA3HL goalies.
Do you have a goal or a save that you would like to see in the NA3HL Plays of the Week? We want to hear from you! Email us your nominations and you could see them in next week's edition.
Featured in this week's edition is:
Carmen Dalesandro - North Iowa Bulls
TJ Theodosopoulos - Billings Bulls
Evan Mills - North Iowa Bulls
Sawyer Scanlan - Yellowstone Quake
Alex Durand - Nashville Jr. Predators
Tommi Ahlgren - North Iowa Bulls (save)
Jordan Carey - Breezy Point North Stars
Max Donner - Yellowstone Quake
Joe Burgmeier - North Iowa Bulls
Nickolas Tandeski - Nashville Jr. Predators
Sam Yauch - St. Louis Jr. Blues
Nathan Klebe - Nashville Jr. Predators (save)