Dallas adds veteran coach Mullins to staff
January 16, 2015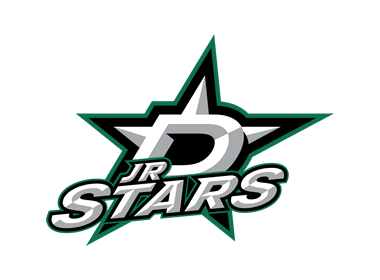 The Dallas Jr. Stars of the NA3HL have added coach Dwight Mullins as a Co-Head Coach. Mullins has most recently coached at the professional level in the ECHL and has spent considerable time at the Junior/18U Tier I level in Dallas, Reggie Hall, President and General Manager made the announcement today.
"We believe our team has substantial talent and can compete with anyone in Tier III hockey. Through 30 games we have clearly not reached our potential and we are committed to making adjustments that improve our program. The opportunity to add a coach with Dwight's experience and background doesn't happen very often", said Hall. "Having personally coached with Dwight for six seasons I know the level of game knowledge and teaching ability he brings to our players. At this level it is really about teaching effectiveness", continued Hall.
Mullins brings a deep hockey background to the JR Stars organization.
Before joining Evansville last summer, he spent the two previous seasons with the Elmira Jackals. In his first season with Elmira in 2012-13, he led the team to 40 wins, the third-most in its ECHL history.
From 2009 to 2012, he was the head coach and general manager of the Central Hockey League's Allen Americans, and built a record of 128-51-17. He took the expansion Americans to the CHL's President's Cup Finals in 2010, and followed that up with a conference-leading 47 wins and a trip to the Berry Conference finals in 2011. In 2011-12, Mullins directed Allen to 39 wins, a second-place conference finish and a playoff berth. In recognition of his success, Mullins was charged with leading the CHL All-Star team in 2011 and 2012. He also finished as runner up for CHL Coach of the Year honors in 2010 and 2011.
Before coaching in Allen, Mullins worked as the head coach of the North American Hockey League's Texas Tornado, coached at the Dallas Stars' NHL player development camp. He also founded and coached the Dallas Stars Midget AAA hockey program leading the team to consistent Top Ten rankings and multiple trips to the USAH National tournament. He gained experience as an assistant coach with the Western Professional Hockey League's Fort Worth Brahmas and Western Hockey League's Medicine Hat Tigers.
A native of Calgary, Alberta, Mullins played major junior hockey in the WHL for six seasons. After a 21-goal campaign for Lethbridge in 1984-85 he was selected 90th overall by the Minnesota North Stars in the 1985 NHL Entry Draft. His professional playing career spanned three seasons from 1994 to 1997 with the Fort Worth Fire of the CHL. As a player, Mullins went out on top by serving as the captain for the 1997 Fire team that won the CHL title.