Nashville making sweet music in first NA3HL season
January 20, 2015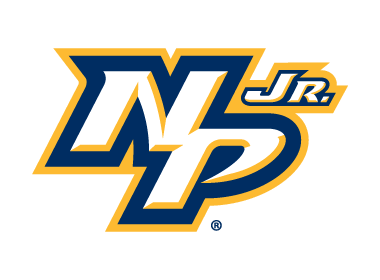 By Jim Smith, USA Junior Hockey Magazine
During their inaugural season of play this year in the NA3HL, the Nashville Jr. Predators have made themselves at home.
They currently lead the league earning a 28-3-1 record while amassing 57 points.Nashville Jr. Predators,NA3HL,USA Junior Hockey
"It's a pretty tight-knit group of boys both on and off the ice," said Jr. Predators president Tim McAllister. "On the ice, they have been very committed. We had a good start and it's just kind of continued and we hope we continue the pace we're on."
The club is coached by Karlis Zirnis, with a resume that includes coaching the TPH AAA Thunder, working with the Latvian National Men's team and playing in the CHL with the Colorado Eagles.
"From the top down, the kids see all the hard work [Zirnis and general manager J. P. Dumont] are putting in, and they have gained the buy-in from the players. I think that is why you see the team doing as well as they are," said McAllister.
On the scoring stat sheet, the Jr. Predators are led by forward Trent Kulczyk (38 points), who had an NAHL call up to Rio Grande earlier this season, but the offensive output on this squad is spread throughout the roster.
"He has a nose for the net and he can shoot a hockey puck and can find the areas to go so he can get the puck from his linemates," said McAllister about Kulczyk. "He is a competitive kid that loves the game.
"We've done a pretty good job of scoring by committee as well," he added. "When you look down our point list, it is pretty spread out and that has helped us as well. I don't think we have a specific line that you can shut down and eliminate us. We have a lot of depth up front and that has helped us as well."
Special teams are another area in which the Jr. Predators are having a degree of success as their power play percentage hovers around the 27 percent mark while the penalty kill is just over 87 percent.
"Karlis is really high on special teams and if you look at our power play percentage and penalty kill percentage you're looking at a very solid rate on both. That has helped us in our tighter games," said McAllister.
Goaltenders Nathan Klebe (1.82 goals-against average, .928 save percentage) and Justin Ball (1.81, .917) have shared time in the net, and the luxury of having two successful netminders had not gone unnoticed by McAllister.