Watch Now: NA3HL Plays of the Week, Jan. 12-18
January 22, 2015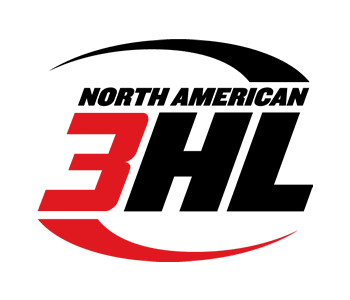 The North American 3 Hockey League (NA3HL) is pleased to continue an exciting feature this season, seen exclusively on NA3HL.com.
The Plays of the Week can be viewed every week on the new NA3HL TV platform and features the top goals and saves of the week from NA3HL games played Monday-Sunday that respective week.
It is another jam-packed week for the NA3HL Plays of the Week with 18 awesome plays to watch!
Do you have a goal or a save that you would like to see in the NA3HL Plays of the Week? We want to hear from you! Email us your nominations and you could see them in next week's edition.
Featured in this week's edition is:
Ralfs Karelis - Billings Bulls
Hunter Schneider - Cincinnati Swords
Bo Gronseth - Alexandria Blizzard
Brody Duncan - Toledo Cherokee
Graham Day - Metro Jets
Blake Hinds - Cincinnati Swords
Cody Estrel - Toledo Cherokee
Kyle Jones - Alexandria Blizzard
Mitchell McEwan - Gillette Wild
Devin Pierce - Texas Jr. Brahmas
Kyle Reilly - Gillette Wild
Tyler Layle - Metro Jets
Tyler Zalecki - Toledo Cherokee
Kyle Shreve - Metro Jets
Tyler Gorniak - La Cross Freeze
Brandt Miller - Helena Bighorns
Reed Kaiser - Billings Bulls
Kendall Bolen-Porter - Helena Bighorns