NAHL, NA3HL mourns the loss of official Ben Allison
January 27, 2015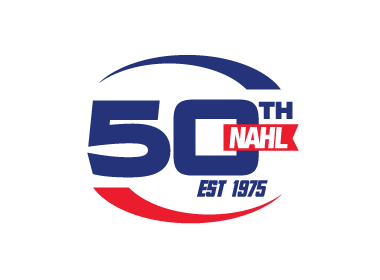 The NAHL and NA3HL regretfully announces the passing of on-ice official Ben Allison.
Allison, a 20-year-old official in the NAHL and NA3HL, was walking to school at Illinois State University where he was a student. During that walk, Ben was struck by a hit-and-run drunk driver. Though every effort was made by medical personnel to help Ben, the results of being struck left Ben with no brain activity. Due to Ben's injuries he passed away on Tuesday.
Allison was a former hockey player and goalie for Crystal Lake High School in Illinois. His officiating colleagues and former teammates will be the first to tell you about Ben's gentle demeanor and his willingness to help others. Every time he laced up the skates, whether as a player or to officiate, he gave 100% effort.
Ben's final act of being an organ donor illustrates all that Allison was about.
Illinois State University President Larry Dietz issued the following message to the students, faculty and staff of Illinois State:
Today is a sad day for the Illinois State University family as we mourn the loss of a student, Benjamin Allison. Benjamin died from injuries he suffered on Saturday in a vehicle-pedestrian accident in Normal. Our sincerest condolences go to his family. Benjamin was a communication major from Crystal Lake and was a student staff member at WZND. He will be greatly missed by his classmates, friends and his second family at WZND. He was also passionate about hockey and was active in the local and Crystal Lake hockey communities. Many people will lead better lives through Benjamin's gift as an organ donor. Tragedies like this remind us that life is precious and that we rely on each other for support. We may experience a wide range of emotions and may feel overwhelmed as we work through grief. It is important to remember that we are never alone and that by sharing our thoughts and feelings we will begin to heal.
Ben had an infectious personality. He was hard working, respectful, polite and dedicated. He worked with both the Illinois Hockey Officials Association and USA Hockey. Ben was born in Michigan on July 26, 1994 and is survived by his parents Melissa and Tim.
The NAHL and NA3HL family sends its condolences, thoughts and prayers to the Allison family.