Watch Now: NA3HL Plays of the Week, Jan. 19-25
January 28, 2015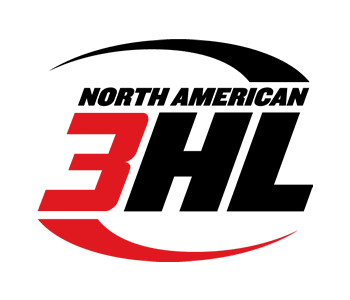 The North American 3 Hockey League (NA3HL) is pleased to continue an exciting feature this season, seen exclusively on NA3HL.com.
The Plays of the Week can be viewed every week on the new NA3HL TV platform and features the top goals and saves of the week from NA3HL games played Monday-Sunday that respective week.
In this week's highlight reel we give the goalies some love, but we also see some more coast-to-coast candidates for goal of the year!
Do you have a goal or a save that you would like to see in the NA3HL Plays of the Week? We want to hear from you! Email us your nominations and you could see them in next week's edition.
Featured in this week's edition is:
Ryan Worley - Sugar Land Imperials
Gavin Cummings - Pittsburgh Vengeance
Chris Amsden - North Iowa Bulls
Blake Evennou - Glacier Nationals
John Barlow - Cleveland Jr. Lumberjacks
Johnny Panvica - North Iowa Bulls
Evan Bisek - Alexandria Blizzard
Matthew Winkle - Sugar Land Imperials
Jake Mullendore - North Iowa Bulls
Tom Schmidt - Alexandria Blizzard
Tyler Dalton - Cleveland Jr. Lumberjacks
Bo Gronseth - Alexandria Blizzard
Jon Severson - North Iowa Bulls