NA3EHL announces Easton Hockey Stars of the Week
January 29, 2015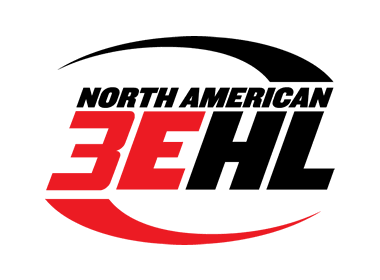 The North American 3 Eastern Hockey League (NAHL) today announced the Offensive and Defensive Stars of the Week presented by Easton Hockey for the week ending January 25, 2015. The Stars of the Week is a weekly feature during the 2014-15 regular season that honors the top performing players, both offensively and defensively.
Offense: Wesley Austin, Roc City Royals
Wesley Austin playing in Rochester, New York for his hometown Roc City Royals continues to light the lamp consistently. This past weekend, he scored a goal all three games as the Royals took 2 of 3 from the Wilkes-Barre Miners. The Royals sit only 5 points behind the Miners for the opportunity to avoid a 1st round matchup vs Jersey Shore, the league's top team. Wes did all he could the close the gap for the Royals scoring 5 goals and adding 3 assist; including a 3 point effort in the Royals 5-4 loss on Sunday. The Royals and Miners play 3 more times over the final month of the season. Wes leads the Royals in Goals with 24 and is tied for the lead in Points with 44. He is 3rd in the league in goals and 4th in points.
Defense: Tyler Shotwell, Lockport Express
Tyler Shotwell of Lewiston, New York has shined all season for the Lockport Express. This past weekend, he and his teammates handed Jersey Shore their first loss of the season. Tyler and the Express went 1-2 against the Wildcats on the weekend but proved that Jersey Shore can be beaten. Tyler averaged 63 saves per game in three starts against Jersey Shore; including a 62 save effort in a 5-2 win on Saturday. Tyler is 3rd in the league in Wins, Minutes Played and Saves.