Bulls, Kleven aiming for NA3HL threepeat
January 30, 2015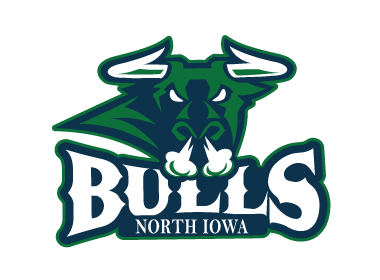 By Tom Robinson, special to usahockey.com
Former high school teammates led Joe Kleven to Mason City, Iowa.
Now, Kleven is once again leading the way for them as team captain.
Kleven, who had been a lacrosse and hockey team captain while in high school at Prior Lake, Minn., was elevated to that same role with the North Iowa Bulls early this season. He is trying to lead the 2013 USA Hockey Tier III national champions to their third straight Silver Cup as North American 3 Hockey League champs and third straight national championship game appearance.
After high school, Kleven played for the Minnesota Magicians but was released in January 2014. It took one day for him to find a new home.
"A couple of kids from my high school team played on the Bulls, so I knew about them," Kleven said.
Three former Prior Lake players — Kleven, Dylan Zins and Connor Bump — are still part of the Bulls team. Another, Jordan Moran, was in the goalie rotation through mid-January.
Kleven made an immediate impact in North Iowa last season, going plus-16 in 13 regular-season games with the Bulls and plus-8 in eight games during the run through the Silver Cup Playoffs.
"Joe is a big defenseman who has a lot of speed," Bulls coach/general manager Todd Sanden said of the 6-foot-3, 225-pounder. "I would consider Joe an offensive defenseman.
"Along with his size, he's got speed; he's a good skater. He's pretty solid from the point. He not only gets pucks through, but he has a heavy shot."
That shot has helped create the rebounds that have led to many of Kleven's 30 assists, the most by an NA3HL defenseman this season.
Kleven's other contributions helped return him to a spot in which he is comfortable. He opened the season as assistant captain and was quickly elevated to captain.
After the Bulls went 1-2 in September, Kleven got them rolling by scoring in all 11 October games while providing a physical presence on a team that gave up just one goal per game for the entire month. He was named NA3HL Defenseman of the Month.
"I just try to set a good example," Kleven said.
Sanden said he has accomplished that.
The coach explained the captain choice as being based on "just his commitment to the program. He understands what we're trying to get done here and he's very even-tempered."
The Bulls have a different look than in the 2013-14 season, when Matt Kroska, Tim Santopoalo and Richards Marenis all produced at least 113 points while ranking 1-2-3 in the NA3HL in scoring. This season, they do not have any player among the league's top 13 scorers.
"It's a completely different team from the team we had last year," Sanden said.
Yet, it's one with the same goal: "getting back to the national championship game," Kleven said.