Gongshow Flow of the Month winner for January announced
February 2, 2015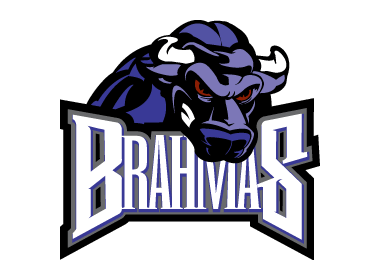 A new year means that a hockey player's flow has had countless months to grow. And so, NA3HL hockey players enter the month of January with a newfound belief that 2015 is going to be their year. For those players in the playoff hunt, January is a key time to build up some serious flow and it is also a time that the winters are cold and harsh, and we all know nothing protects a hockey player like some sick, long flow and this month's winner provides us with a prime example.
With that said, the North American 3 Hockey League (NA3HL) announced its Gongshow Flow of the Month winner for January 2015.
The winner this past month is forward Thomas Puetz from the Texas Jr. Brahmas.
Puetz is a 19-year-old forward from Naperville, Illinois. By pure coincidence, Naperville is also home to the NAHL Flow of the Month winner for January, JM Piotrowski from the Bismarck Bobcats. They must have something special about their maintaining their flows in Naperville…
Anyway back to Puetz. He is in his first season playing in the NA3HL, but is no stranger to junior hockey having spent time in other Tier III leagues across the United States. Puetz (5'10/175) is having a very solid season to date for the Jr. Brahmas, who have already clinched a spot in the playoffs. In 34 gams played. Puetz has recorded 13 points, including three goals and 10 assists.
The before and after of his flow is really striking and follows a prime example of what hockey players across the land are currently doing. First we have the before picture on the left. Nice, simple, some decent flow, but also has a little messiness to it and looks like not much attention has been paid to keeping it looking good. Some pretty good reddish-blonde tint to it, but definitely is lacking body and flair.
Then we have the after picture on the right. Pure beauty. Puetz is more grizzled, but the flow has been extended a good 3-4 inches in length and the proper wave has now been inserted. To top things off, Puetz is rocking a nice dirty goatee complete with visible (barely) mustache. It really gives him that nice junior hockey look and offers a nice example of what flow can become after 3-4 months of growth. He and his flow (and his goatee) should be plenty primed for the playoffs in a month.
It is a great look worthy of being the Flow of the Month and for his efforts Puetz will be receiving a Gongshow Gear hat! It should look great with the feathered and lengthy flow pouring out of it.
Gongshow is the exclusive sponsor of the Flow of the Month promotion exclusively on the NA3HL and Gongshow Twitter sites @NA3HL and @GONGSHOWGEAR. Fans and players alike are encouraged to submit photos of their best 'hockey hair' or 'flow' via Twitter by the end of every month during the regular season.
To enter the contest for the month for February, submit your best #FlowoftheMonth pictures by February 28th to @NA3HL and @GONGSHOWGEAR. Winners will be selected on March 1st and will receive a Gongshow Gear hat.
Gongshow Gear Inc. (Gongshow) is the Official Lifestyle Hockey Apparel of the NAHL and NA3HL. Gongshow is recognized as the hockey good industry's premier manufacturer of innovative, high quality, fashionable and trend setting clothing apparel for hockey athletes of all ages and abilities.