NA3EHL announces Easton Hockey Stars of the Week
February 4, 2015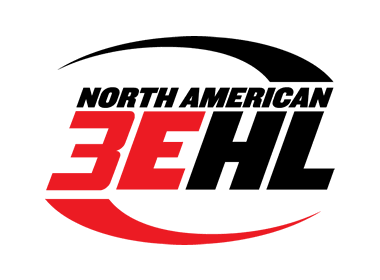 The North American 3 Eastern Hockey League (NAHL) today announced the Offensive and Defensive Stars of the Week presented by Easton Hockey for the week ending February 1, 2015. The Stars of the Week is a weekly feature during the 2014-15 regular season that honors the top performing players, both offensively and defensively.
Co-Offense: Henrik Nilsson, New England Stars
Henrik Nilsson of Lexington, MA played a key role in the New England Stars three wins this past weekend scoring four goals and adding an assist on the eventual game winner in Sunday's 3-2 victory over the Cape Cod Islanders. Nilsson opened the weekend with two goals in an 8-0 pounding of the East Coast Minutemen. He followed up the Friday performance by scoring the game-winning goal in overtime in Saturday's 3-2 triumph over Cape Cod. The Stars and Henrik's big weekend helped retain control of the 2nd seed in the East.
Co-Offense: Dillon Hayes, Lockport Express
Dillon Hayes from the Lockport Express had a good offensive weekend with two goals in two games, but it was in the fashion he did it that he earns co-honors this week. In Saturday's 3-2 shootout win over Roc City, the native of North Tonawanda, NY, had both goals in regulation and then the shootout winner, accounting for all the scoring. What is even more remarkable is that earlier that morning, Hayes' father Tim Hayes, passed away. Hayes told head coach Frank Vecchio that he wanted to play. The coach not only let him, he let him pick the starting lineup. Hayes chose Alex Bottenfield, Justin Durkee, Anthony Merante and Ryan Logar to play beside him. He said they were his best friends on the team, calling them his "brothers."
Defense: Ben Henderson, Maine Wild
Ben Henderson of Dover, NH has made a huge impact on the Maine Wild blueline scoring nine points in just 13 games. The recently signed younger brother of the Wild's star forward Matt Henderson, Ben has added much needed offense from his position on Defense. He scored four goals this past weekend helping the Wild to a pair of wins. The Wild weekend started with a loss to the NH Fighting Spirit, but Ben scored his team's first goal to tie the game at 1-1. He would score his team's first goal in Saturday's 5-2 win over the East Coast Minutemen. Continuing to ignite his team's efforts, Ben scored the Wild's first goal on Sunday, tying the game at 1-1, and sparking the team to a 6-1 win and eliminating the Minutemen from playoffs.