Jets shutout Wolves on Wednesday, 1-0
February 5, 2015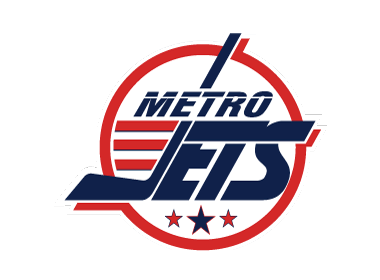 Metro 1 @ West Michigan 0 - The Metro Jets used a sparkling performance by Kameron Limburg to take down the West Michigan Wolves, as the netminder did not allow a goal in Metro's 1-0 shutout victory.
Pearce Vance's game-winning tally was the game's only goal. It came at 5:37 in the second period. Cooper McLean assisted on the tally. The Jets were led by Vance, who registered one goal.
Metro put up an impenetrable defensive front on the penalty kill, and did not allow West Michigan to score on any of its three power plays. The Jets' offense operated below their season average. Metro puts an average of 4.4 pucks into the net per game. The Jets was steadier on the defensive front than they have been for much of this season. Metro allows 2.8 goals per game.
More assists for Metro came via Cody Jones, who had one.
The Wolves excelled on the penalty kill, not giving up a single goal in four chances. West Michigan was held below its usual level of production. The Wolves average 3.1 goals per game. The Jets were unable to stop West Michigan from sending pucks towards the net, and the Wolves eventually piled up 31 shots on goal.
Kameron Limburg made 31 saves for Metro on 31 shots. The Jets incurred six minutes in penalty time with three minors. Hunter Vorva rejected 24 shots on goal for West Michigan. The Wolves incurred eight minutes in penalty time with four minors.