Toledo, NA3HL mourn the loss of Ken 'Sap' Miller
February 10, 2015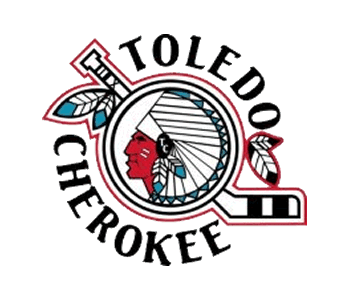 By Lauren Lindstrom, The Blade
Kenneth "Sap" Miller, Sr., a champion of youth hockey in the Toledo area, died Sunday at St. Vincent Hospital of Toledo after suffering cardiac arrest. He was 59.
A resident of Oregon, he was known to everyone in area youth hockey circles, friends and family said.
Mr. Miller was co-owner and general manager of Team Toledo Ice House hockey rink in West Toledo, which opened under his ownership in 2002. The Ice House had been open when his sons were younger, and Mr. Miller reopened it for a new generation of players.
He was born June 11, 1955. He and his wife of 40 years, Michelle, raised two sons, Kelly and Kenny, Jr., who continued their father's passion for the game. He graduated from Waite High School, and though he had several jobs throughout his life, his love and passion was always hockey, his son said.
In his more than 30-year coaching career, Mr. Miller worked with teams including the Toledo Junior Storm, Toledo IceDiggers of the NAHL and Toledo Cherokee of the NA3HL. His love of hockey blossomed early, playing as a child with close friend Tony Parker. The pair later coached together. That love was passed down to his sons, whose teams Mr. Miller coached throughout their childhoods. Kelly played professional hockey with the Toledo Storm and now coaches a youth team. Kenny, Jr., is the head coach of the Toledo Cherokee.
His father "was the lifeline" to the Ice House, said Kenny Miller, Jr., adding that he was one of the biggest contributors to youth hockey in the area. Most of the youths probably didn't even know his name was Kenny because to them, he was Sap or Mr. Sappy, his son said.
"It didn't matter if a kid could afford to play, he would find a way to make it happen," his son said. His legacy, his son said, will be in the way he treated every kid who walked in the door, from the 5-year-olds just learning to skate, up to burly, college-aged players and adults.
"He was a loyal guy," he said, adding that his father built strong relationships with players and their families. "It showed how much those kids meant to him."
"He was a great ambassador for hockey in Toledo," said Don Manders, vice president of the Greater Toledo Amateur Hockey Association. He met Mr. Miller when he coached Mr. Manders' son Jake, who now helps coach youth hockey as well. Mr. Miller was enormously invested in youth hockey, Mr. Manders said. He was a larger-than-life figure and not exactly a quiet guy.
"You always knew what he was thinking when he was thinking it," he said. "And he was usually right."
He would work into the wee hours, fixing items at the Ice House so it would be ready for young skaters in the morning.
"He had the mind-set that hockey is the greatest sport in the world," Mr. Manders said. "He worked tirelessly for it."
He is survived by his wife, Michelle; sons, Kelly and Kenny, Jr.; sisters, Carol and Dorothy Miller and Brenda Seales; brother, George, and the Ice House, which Kenny, Jr., said he left in a stable condition.
"He's left it in good shape to allow kids to play hockey there for many years to come," he said.
Visitation will be from 11 a.m. to 9 p.m. Thursday and 11 a.m. to 1 p.m. Friday at the Hoeflinger-Bolander Funeral Home, 3500 Navarre Ave., Oregon. A funeral service will be at 1 p.m. Friday at the funeral home.
The family suggests memorials be made to the Greater Toledo Area Hockey Association.