NA3EHL announces Easton Hockey Stars of the Week
February 10, 2015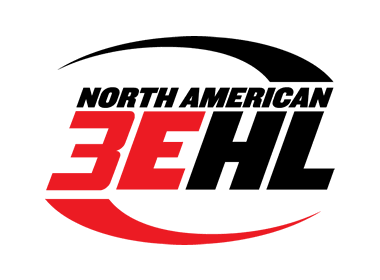 The North American 3 Eastern Hockey League (NAHL) today announced the Offensive and Defensive Stars of the Week presented by Easton Hockey for the week ending February 8, 2015. The Stars of the Week is a weekly feature during the 2014-15 regular season that honors the top performing players, both offensively and defensively.
Offense: Noel Fisher, Maine Wild
Noel Fischer, of Budapest, Hungary and the Maine Wild was an offensive spark plug in both wins vs. Syracuse Stampede this weekend. He scored a backbreaking shorthanded goal to put the Wild up 4-0 in the third period of the opener on Saturday. The Wild the fought tooth and nail vs. the Stampede on Sunday, earning a 4-3 victory during which, Noel earned 2 Assists including setting up Matt Henderson's game winning goal. This past December, Noel played on his country's 18U National Team at the World Junior Championships held in his home country.
Defense: Justin Apgar, Jersey Shore Wildcats
Justin Apgar, playing for his hometown team Jersey Shore Wildcats, had a big weekend for The Cats scoring a goal and adding two assists in a 4-0 win vs a very tough New England Stars team. Justin scored again on Sunday as the Wildcats rolled over the Stars 8-1.