Cape Cod goalie Spaulding makes college commitment
February 11, 2015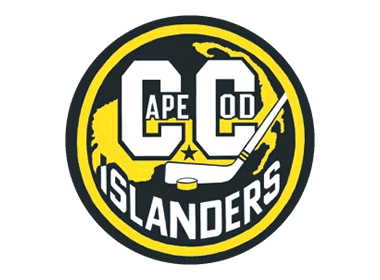 The Cape Cod Islanders of the NA3EHL and head coach, Dan Hodge are pleased to announce that goaltender Patrick Spaulding has commited to play for Slippery Rock University in Pennsylvania.
Spaulding is in his first full season for the Islanders and has appeared in 17 games and has a 6-8-1 record while sporting a 3.55 goals against average with one shutout. The 5'6/161 lbs. Spaulding from Bradley, Maine started last season with his hometown Maine Moose. The Islanders acquired his services in December and work ethic and positive attitude was one of the first things coach Hodge noticed.
It was this work ethic that caught the eye of Slippery Rock University head hockey coach Levi Mohney. The Islanders were playing in the NA3EHL showcase in Lockport, NY where coach Mohney watched Spaulding play two games and Spaulding did not disappoint. Hodge and Mohney met after the second game to discuss Spaulding and his future plans.
"I am so happy for Patrick, coach Mohney is getting a great goalie and an even better young man. Patrick is a player who works hard every single day in practice and in the gym, it shows in games. When I aquired him last December I knew we were getting a quality player, Ben Gray, the owner of the Maine Moose, had nothig but good things to say about him," said coach Hodge. "For Patrick to be playing hockey at the college level is a real testament to him and how much time he puts into his craft. He is a true success story and he proves that hard work pays off."
Patrick Spaulding will be attending SRU in the fall but before that step he will be focused on the last nine games of the Islanders season as well as playoffs. "I know he is excited to be commiting to coach Mohney and SRU, I also know he would like nothing more than to finish this season strong and win a championship."
However the season ends remains to be seen, but the story of Patrick Spaulding's career is headed for the next chapter.