NA3HL approves sale and relocation of Cleveland to Wooster, Ohio
February 12, 2015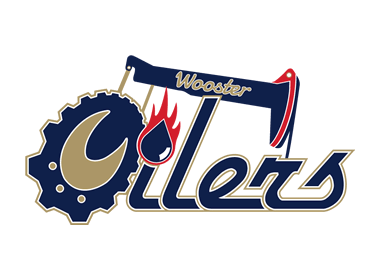 The North American 3 Hockey League (NA3HL) has announced that its Board of Governors has approved the sale and relocation of the Cleveland Jr. Lumberjacks membership to Wooster, Ohio for the 2015-16 season.
The team will be known as the Wooster Oilers and will be under the ownership of Walter and Deborah Conrad and John Hovsepian and under the direction of Head Coach and General Manager Valentino Hernandez. The sale and relocation was approved by USA Hockey in January.
Currently, the Oilers have a team playing in the Minnesota Junior Hockey League (MNJHL). The 2015-16 season will be the 10th year of existence for the Wooster Oilers Junior Hockey Organization.
Wooster, Ohio is located 50 miles to the Southwest of Cleveland and the Oilers will play their home games out of the Alice Noble Ice Arena, which was built in 2002. The 5.4 million dollar facility includes an official NHL size ice sheet measuring 200' x 85' and bleacher seating along with many amenities necessary for ice related activities. The facility includes five team locker rooms, a full service concession stand, pro shop, video arcade, meeting/party rooms and a lovely spectator room with a perfect view of the arena.
"Having a NA3HL team in Wooster has been a long time dream. It became a serious goal about three years ago with the encouragement and diligent work of Head Coach Val Hernandez and Associate Head Coach Aaron Hernandez. It now is a reality," said Owner Deborah Conrad.
"The move to the NA3HL is one we are very excited about. This gives our players the best opportunity to play against top competitors at this level as well as be associated with a league that has made quite a name for itself in the hockey world," said Associate Head Coach Aaron Hernandez.
"I'm looking forward to the 2015-16 season in the NA3HL. Our organization has made great strides in the three seasons I have been here in Wooster. This could not have happened without the support of our ownership in trusting in myself and Aaron with decisions we have made to improve our organization. I am happy to be a part of an organization that is committed to us, our commitment to player development, and our commitment to helping our players grow into mature, responsible young men," said GM/Head Coach Valentino Hernandez. "We all are very thankful for the support from the community, the arena, our volunteers, and billet families which have provided a great experience for our players to play here in Wooster. I know our players certainly like playing games in front of our large fan base each night."
"The Cleveland Jr. Lumberjacks organization has built a strong tradition and has experienced tremendous success on the ice, so we are excited that the Wooster community will be inheriting a very competitive and successful organization," said NA3HL Commissioner Mark Frankenfeld. "We will maintain a solid NA3HL presence in the Ohio Valley and the team will maintain some of the traditional rivalries that have been built up throughout the years. Ohio has a passionate and dedicated fan base for hockey and should enjoy the quality and level of hockey the NA3HL provides."