Texas closes out NA3HL regular season with win
March 2, 2015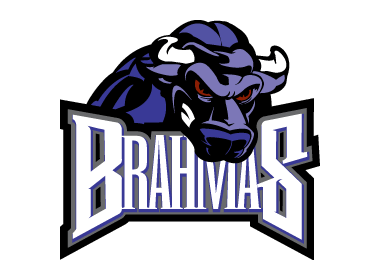 Texas 8 @ Dallas 1 – The NA3HL regular season concluded on Monday morning as the Texas Jr. Brahmas were firing on all cylinders against the Dallas Jr. Stars, and when the final buzzer sounded Jr. Brahmas emerged with an 8-1 win.
Texas got the win behind a great game by Nick Ford, who had two goals and two assists. Ford scored the first of his two goals at 8:33 into the first period to make the score 1-0 Texas. Kurt Thiele assisted on the tally. Ford's next tally made the score 3-0 Texas with six seconds left in the first period. Nick Nitta picked up the assist.
The Jr. Brahmas kept Dallas' goalie busy throughout the game, and Anthony Galliart made 40 saves on 48 shots. Texas' goal total was higher than its season average. The Jr. Brahmas average 3.8 goals per game.
Texas also got points from Brock Brown, who also registered one goal and one assist and Sam Gagnon, who also grabbed one goal and one assist. Texas also had goals scored by Devin Pierce, who had two and Austin Davis and Chase Deacon, who scored one goal each. Other players who recorded assists for Texas were Ryan Dunner, who had two and Jon Grimm, Paolo DiGenova, Mykyta Sheptytsky, and Dixon Whitehead, who each chipped in one.
Dallas also got a goal from Kayne Fedor as well. In addition, Dallas received assists from Tyler Valentin, who had one.
Tristan Canter rejected 12 shots on goal for the Jr. Brahmas.