NA3EHL announces Easton Hockey Stars of the Week
March 4, 2015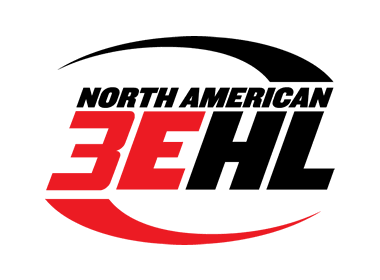 The North American 3 Eastern Hockey League (NAHL) today announced the Offensive and Defensive Stars of the Week presented by Easton Hockey for the week ending March 1, 2015. The Stars of the Week is a weekly feature during the 2014-15 regular season that honors the top performing players, both offensively and defensively.
Offense: Chris Harris, Cape Cod Islanders
Chris Harris, captain of the Cape Cod Islanders, led his team to four wins to close out the regular season. He had a big offensive weekend that included seven assists in a 10-1 victory over the East Coast Minutemen on Friday. He began the week with a goal and an a ssist in a 9-2 win on Wednesday vs. the Minutemen. He closed the weekend with game-winning assists on Saturday and Sunday; a 2-0 win over the Minutemen and a 2-1 in overtime vs. the New England Stars. Harris and the Islanders travel back to the Stars to open their playoff series on Thursday night.
Defense: Nolan Bivolcic, Wilkes-Barre Miners
Nolan Bivolcic of the Wilkes-Barre Miners posted a pair of wins over the Lockport Express on Friday and Saturday. He made 34 saves in a 7-4 triumph on Friday and had 29 saves in a thrilling 4-3 Overtime victory on Saturday. Bivolcic and the Miners look primed to give Lockport a huge battle this weekend in the first round of the playoffs.