Watch Now: NA3HL Plays of the Week, Feb. 23-Mar. 1
March 4, 2015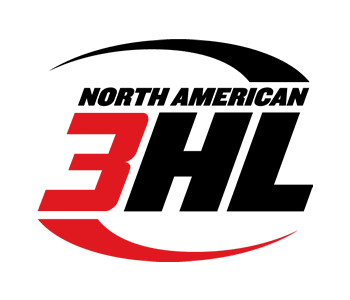 The North American 3 Hockey League (NA3HL) is pleased to continue an exciting feature this season, seen exclusively on NA3HL.com.
The Plays of the Week can be viewed every week on the new NA3HL TV platform and features the top goals and saves of the week from NA3HL games played Monday-Sunday that respective week.
Saves, goals... we have got it all as the regular finishes on a high note on another edition of the plays of the week.
Do you have a goal or a save that you would like to see in the NA3HL Plays of the Week? We want to hear from you! Email us your nominations and you could see them in next week's edition.
Featured in this week's edition is:
Player: (#30) CHRIS AMSDEN
Team: North Iowa Bulls - Goaltender
Player: (#20) AARON RYBACK
Team: Alexandria Blizzard - Forward
Player: (#28) BENNETT WITTA
Team: Twin City Steel – Defenseman
Player: (#19) CADE BOREING
Team: Gillette Wild – Forward
Player: (#20) BRETT GRAVELLE
Team: North Iowa Bulls - Forward
Player: (#16) BLAKE NEUMANN
Team: Minnesota Flying Aces - Forward
Player: (#4) LEO BLORE
Team: Pittsburgh Vengeance – Forward
Player: (#28) DALLAS MARVIN
Team: Granite City Lumberjacks – Forward
Player: (#8) ALEX ANDERSON
Team: Wisconsin Whalers
Player: (#15) JAKE MULLENDORE
Team: North Iowa Bulls – Forward