New England defenseman Webster makes NCAA commitment
March 11, 2015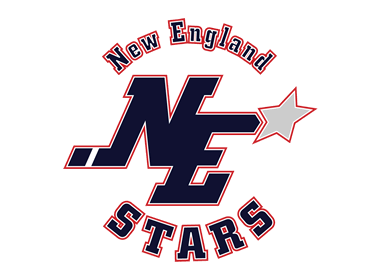 Cam Webster, a defenseman on the NA3EHL's New England Stars, has committed to play NCAA Division III college hockey next year at Franklin Pierce University.
Webster, this season's team captain, has been with the New England Stars since he was a bantam, and has played four years with the Stars' junior program.
In 41 games this season he notched four goals and 24 assists, and finished third highest on the team in scoring.
Webster had been on Franklin Pierce's radar since last season, when they contacted him.
"Right away I knew Franklin Pierce was a school I'd be extremely interested in," said Webster. "I wanted a small school that had a lot of passion in its athletics and I knew Franklin Pierce offered that."
Webster knew he wanted to move on from juniors to college hockey, and credits the Stars coaching staff for preparing him to take the next step.
"I wouldn't be the same player without the coaches at the Stars," he said. "Coach Darryl Green and Dan Fontas taught me how to be a defenseman, but also how to incorporate offensive aspects to my game. They are a huge reason I am able to play at the next level and I am very grateful."
Though he has many favorite memories from this season, one that Webster will cherish forever is the Stars winning a tough game in overtime against the Lockport Express.
"Glover scored top cheese in OT," he said. "I will miss the time with the boys, there's nothing like junior hockey teammates and this year was some of the best memories I've ever had."
Stars General Manager Dan Fontas thinks Webster will flourish at the next level.
"I'm extremely happy for Cam and his decision to go to Franklin Pierce," he said. "They are getting a quality hockey player and a quality person."
Fontas has watched Webster develop into a strong defenseman over the years.
"We've seen him develop all the way back to youth hockey and to see him play hockey at the collegiate level makes us proud. We know he will represent our ourganization with class and we wish him luck at the next level," he said.