Whalers edge Wolves in Game 1 of Central Finals
March 13, 2015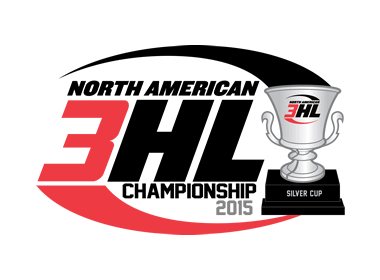 Central Division Finals (Wisconsin leads best of three series, 1-0)
Game 1: West Michigan 2 @ Wisconsin 3
The game between the Wisconsin Whalers and the West Michigan Wolves was tight through all 60 minutes, but in the end Wisconsin emerged with a 3-2 win. Neither team gained more than a one-goal lead, and Will Holtan's goal in the third period proved to be the difference maker.
After the loss made the series score 1-0 in the best of three series in favor of the Whalers, West Michigan faces elimination next time out.
Holtan had a great game for the Whalers, netting two goals. Holtan's game-winner came on the power play as he got a pass from behind the net and wired a shot over the shoulder of Wolves goalie Hunter Vorva for the difference maker.
Wisconsin also got a goal from Nathan Viberg as well. In addition, Wisconsin received assists from Connor Morgan, who had two and Alex Anderson, Dan Addie, Peter Henderson, and Adam Schoenfeld, who contributed one each.
The Whalers were unable to stop West Michigan from sending pucks towards the net, and the Wolves eventually piled up 37 shots on goal.
West Michigan was helped by Devin Farkas, who racked up one goal. Farkas scored 14:57 into the second period to make the score 2-2. Michael Tratar provided the assist. Kyle Keeder also scored for West Michigan. More assists for West Michigan came via Dakota Ulmer and Sean Smalley, who each chipped in one.
Chris Johansen recorded 35 saves for Wisconsin. The Wolves' Hunter Vorva stopped 42 shots out of the 45 that he faced.