Watch Now: NA3HL Plays of the Week, Mar. 9-15
March 18, 2015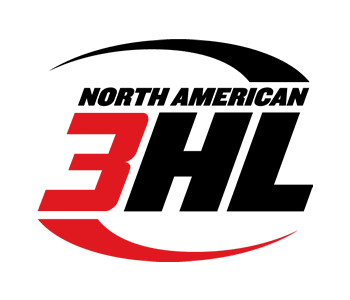 The North American 3 Hockey League (NA3HL) is pleased to continue an exciting feature this season, seen exclusively on NA3HL.com.
The Plays of the Week can be viewed every week on the new NA3HL TV platform and features the top goals and saves of the week from NA3HL games played Monday-Sunday that respective week.
In our second to last installment of the plays of the week, we look back on the division finals and some of the best goals and saves that were submitted.
Do you have a goal or a save that you would like to see in the NA3HL Plays of the Week? We want to hear from you! Email us your nominations and you could see them in next week's edition.
Featured in this week's edition is:
Player: (#6) ROBERT CLICK
Team: North Iowa Bulls - Defenseman
Player: (#17) CODY JONES
Team: Metro Jets - Forward
Player: (#16) TYLER JOHNSON
Team: North Iowa Bulls - Forward
Player: #8 LUCAS LOMAX
Team: Great Falls Americans - Forward
Player: (#30) CHRIS AMSDEN
Team: North Iowa Bulls - GOALTENDER
Player: #21 ADAM SCHOENFELD
Team: Wisconsin Whalers - F
Player: (#7) RYAN DURANT
Team: North Iowa Bulls - Forward