Watch Now: NA3HL Silver Cup Rewind
March 26, 2015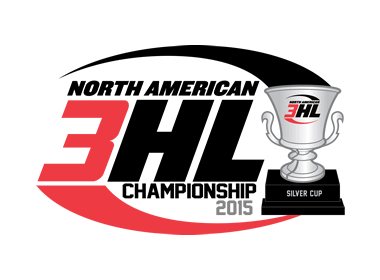 The North American 3 Hockey League (NA3HL) is pleased to continue an exciting feature this season, seen exclusively on NA3HL.com.
The Plays of the Week can be viewed every week on the new NA3HL TV platform and features the top goals and saves of the week from NA3HL games played Monday-Sunday that respective week.
This week features the final installment of the plays of the week for the 2014-15 season. This week's video is a highlight reel of some of the best plays from the 2015 NA3HL Silver Cup Championship Tournament all rolled into one, exciting 10-minute video. Enjoy!
Featured in this week's edition is:
Player: #21 RYAN BLOOM, Team: Metro Jets
Player: #57 JON SEVERSON, Team: Nashville Jr. Predators
Player: #20 BRETT GRAVELLE, Team: North Iowa Bulls
Player: #11 MICHAEL TRATAR, Team: West Michigan Wolves
Player: #14 ADAM MARTY, Team: Granite City Lumberjacks
Player: #64 COLTON ANDERSON, Team: Nashville Jr. Predators
Player: #26 MILES GIORGIONE, Team: Great Falls Americans
Player: #22 TRAVIS KOTHENBEUTEL, Team: Granite City Lumberjacks
Player: #26 MATT DEMPSEY, Team: Metro Jets
Player: #8 ALEX HOLM, Team: Metro Jets
Player: #22 JOE BURGMEIER, Team: North Iowa Bulls
Player: #22 TRAVIS KOTHENBEUTEL, Team: Granite City Lumberjacks
Player: #28 DALLAS MARVIN, Team: Granite City Lumberjacks
Player: #4 MATISS GELAZIS, Team: Nashville Jr. Predators
Player: #8 LUCAS LOMAX, Team: Great Falls Americans
Player: #20 BRETT GRAVELLE, Team: North Iowa Bulls
Player: #25 DYLAN ZINS, Team: North Iowa Bulls
Player: #22 TRAVIS KOTHENBEUTEL, Team: Granite City Lumberjacks