Helena defenseman Skllicorn makes college commitment
March 27, 2015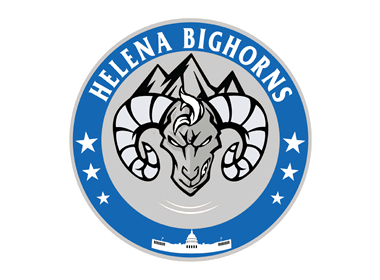 The Helena Bighorns of the NA3HL have announced that veteran defenseman Brian Skillicorn has committed to playing hockey for the Indiana Tech Warriors, an ACHA Division I program from Fort Wayne, Indiana.
Skillicorn has been an anchor on the Helena blue line for the last 4 seasons, amassing over 200 games played for the team.
Coach Jon Jonasson said of Skillicorn, "[Skilly] was a huge asset to our success this season. He put in 4 years of playing for the Bighorns and we are excited to see him achieve his goal. He will bring a lot of leadership and poise on the back end to Indiana Tech."
Brian joins an ACHA DI squad with many NA3HL veterans and looks to continue his career for the next 4 years with a winning program. "I picked Indiana Tech because I have the opportunity to play all 4 years at the next level and to get a very solid education in the field of study I am going in to," Skiilicorn said.
He added... "Playing for the bighorns over the last 4 years has pushed me to hold myself accountable on my actions on and off the ice while playing for a great junior program. Coming in as a 17 year old kid and now leaving as a 21 year old, I feel I have matured a lot and I owe a lot of that to Scott and Jon."
Skillicorn had this to say to the fans in Helena: "I would like to thank the fans of the Bighorns and the city of Helena for all that they have done for me, moving here at such a young age and the whole city making me feel welcome it really means a lot. I will always consider Helena a second home."