Granite City, North Iowa begin National Championship quest
March 27, 2015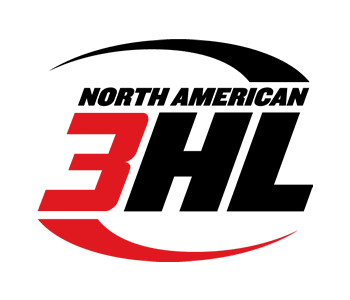 The Silver Cup Champion Granite City Lumberjacks and Silver Cup Runner-Up North Iowa Bulls begin their National Championship quest on Friday as both teams open up pool play at the 2015 USA Hockey Tier III Junior National Championships in Simsbury, Connecticut.
This season, the Tier III junior hockey National Championship is split into two divisions, with National Champions being crowned from both. The Lumberjacks and Bulls are both in Division I, along with the Northern Cyclones from the Eastern Hockey League (EHL) and the Dells Ducks from the Minnesota Junior Hockey League (MNJHL).
Each team will face one another in three round-robin games with the top two teams meeting in the Championship Game on Monday, March 30th.
Looking ahead to this weekend, FASTHockey will be streaming all the action. Games are available live and on-demand by visiting
USAHockey.FASTHockey.com
and creating a free account. In addition, games will be available for purchase on DVD following the tournament.
After facing both the Cyclones and the Ducks the first two days, the Lumberjacks and Bulls will play a round-robin game against one another on Sunday, March 29th. It will mark the sixth time in the post-season and last three weeks that the two teams have faced one another. North Iowa won the best of three series, 2-1 to win the West Division Finals two week ago. At the Silver Cup, the Bulls won the round-robin match-up with the Lumberjacks, but Granite City got revenge in the Silver Cup Finals with a 3-2 win on March 22nd.
Granite City Lumberjacks Schedule (all times eastern)
Fri. Mar. 27 vs. Dells Ducks, 3:15pm
Sat. Mar. 28 vs. Northern Cyclones, 6:15pm
Sun. Mar. 29 vs. North Iowa Bulls, 6:15pm
Mon. Mar. 30 vs. Championship Game, 4:00pm
North Iowa Bulls Schedule (all times eastern)
Fri. Mar. 27 vs. Northern Cyclones, 3:00pm
Sat. Mar. 28 vs. Dells Ducks, 6:00pm
Sun. Mar. 29 vs. Granite City Lumberjacks, 6:15pm
Mon. Mar. 30 vs. Championship Game, 4:00pm
Although the Connecticut Oilers won the EHL's playoff championship the Cyclones advanced to the national tournament, for the second year in a row, by virtue of an eligibility issue with the Connecticut Oilers during the EHL finals. For purposes of advancing a team to the USA Hockey event the Northern Cyclones will assume the place of playoff champion for the EHL.
The Dells Ducks tied for the best record during the regular season in the MNJHL. In their fourth season in the MNJHL the Dells Ducks earned their first Bush Cup Championship after defeating the Rochester Ice Hawks 1-0 in Game 3 of a three game series.
In Division 2, the four teams vying for the title will be the Boston Jr. Bruins (USPHL Elite), Boston Jr. Rangers (Met League), New York Aviators (USPHL Empire) and West Sound Warriors (NPHL).