NA3EHL announces the addition of the New York Aviators
April 13, 2015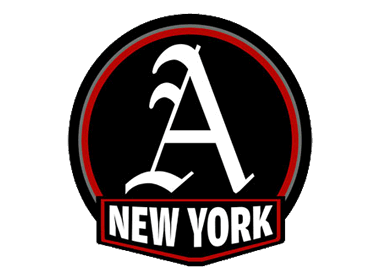 The North American 3 Eastern Hockey League (NA3EHL) has announced that a new team, the New York Aviators, have been granted approval by the NA3EHL Board of Members as a reactivated membership and new team in the league for the upcoming 2015-16 season.
The Aviators, who are under the direction of the HSG, LLC, ownership group, will be based out of Aviator Sports and Events Center in Brooklyn, New York, and are headed by General Manager/Head Coach Mike Stanaway and Assistant Coach Cliff Cook, both with a proven track record of team and individual success.
"This is an exciting opportunity for us as an organization," Cook said. "The North American family of leagues is a proven system of success and we are enthusiastic about the potential for our players to be seen by an even greater number of scouts and recruiters by becoming a part of the North American family within the NA3EHL."
The two joined forces as coaches back in January 2013 and during that two and a half season period, 28 of their players have earned offers to play collegiately, primarily at NCAA schools. Over the past four seasons, Stanaway has helped placed well over 50 players into NCAA schools. Also during that time, the two have a combined record of 93-32-2, including back-to-back league championship seasons and trips to the USA Hockey Junior National Tournament, first in 2013-14 in the MnJHL and again in 2014-15 in the USPHL where they also finished as the National Runner-Up. For those who follow junior hockey closely, Stanaway's name is synonymous with winning. Along with his trips the past two seasons to the national tournament, he also earned a trip to nationals back in 2012 while coaching in the NPHL. This season will mark Cook's sixth year coaching at the junior level with an overall record as a head and associate head coach of 154-87-9, including those two championship seasons.
"Our philosophy hasn't changed wherever we've been," Cook said. "It's been our goal to instill in our players a strong work ethic and a hunger for winning. The track record as a team and individually speaks for itself I think and we look to continue to build on what we've done throughout our coaching careers, and that's providing the best environment for our players to succeed on and off the ice."
The Aviators home arena, Aviators Sports and Events Center, is a spectacular two-sheet facility located on the history Floyd Bennett Field, a National Park that was once the primary airport in New York City. The Aviators have a dedicated locker room with individual wood stalls, shower and bathroom facilities, coach's offices and an equipment room with hot and cold tubs. The facility houses a total of 175,000 square feet of indoor sports and events space, along with adjoining outdoor turf fields. The interior contains not only the dual ice rinks, but also a 10,000 square foot hardwood basketball and volleyball area and a 10,000 square foot indoor turf field. There is also a 15,500 square foot gymnastics area and an impressive 35-ft tall rock-climbing wall.
The NA3EHL features 13 active members, which now include: Cape Cod Islanders (Dennis, MA), East Coast Minutemen (Salem, NH), Jersey Shore Wildcats (Point Pleasant Beach, NJ), LA Fighting Spirit (Lewiston, ME), Lockport Express (Lockport, NY), Maine Wild (Biddeford, ME), New England Stars (Hudson, NH), New York Aviators (Brooklyn, NY), Northeast Generals (Canton, MA), Roc City Royals (Rochester, NY), Skyland Kings (Stockholm, NJ), Syracuse Stampede (Mexico, NY) and Wilkes-Barre Miners (Wilkes-Barre, PA). During the past two seasons, over three-dozen players have committed to NCAA schools.
NA3EHL teams will compete in a 41-game regular season schedule and will take part in two Showcases throughout the 2015-16 season. There will be playoffs to determine a Champion in March of 2016.