Twin City announce new hockey staff
April 20, 2015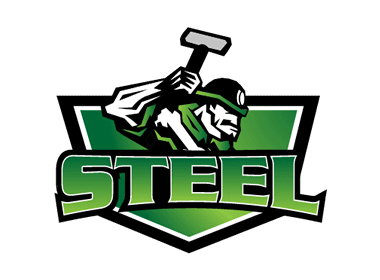 The Twin City Steel of the NA3HL have announced their new hockey staff, which includes Kevin Hartzell as Director of Player Development, Jay Witta as head coach and Jack Paul as assistant coach. The Steel also announced Bennett Black as the new Director of Strength and Conditioning
Hartzell, a Minnesota native played his collegiate hockey for the University of Minnesota where he amassed 54G 80A – 134 pts in 140 GP. Following his time at the University of Minnesota hartzell jumped into the coaching world where he spent 13 years coaching in the United States hockey League (UShL) with the St. Paul Vulcans and most recently with the Sioux Falls Stampede. During his 13 years hartzell amassed 413 regular season victories, 2 Anderson Cup Championships, 2 Clark Cups, made a finals appearance in 5 of 13 years and was named UShL Coach of the year in 1984 as well as 2006.
"Words cannot describe the how fortunate the Steel are to bring somebody with the knowledge and passion that kevin has" said Bryant Black the Steel General Manager. "The resume and success are right there on paper, but what makes him successful is the approach that he brings. he is 100% committed to creating an atmosphere where young men can flourish and achieve lifelong goals."
Witta, a Minnetonka, MN native played three years for the Minnetonka Skippers from 1985-87 where he was named captain his senior season and helped guide the Skippers to their first ever Lake Conference Championships and was honored with an All-Conference Team selection.
Witta was recruited by herb Brooks at St. Cloud State University in 1987 to play on the first ever SCSU Division 1 squad. After entertaining offers from various division 1 & 3 programs across the country, Witta chose to stay close to home and attend St. Cloud State University.
After playing forward his entire career before attending St. Cloud, the huskies decided to mold Witta into an offensive defenseman immediately. he made the husky roster as a true freshman, but to help make the transition easier the coaching staff at St. Cloud wanted him to spend a season playing juniors in humboldt, Saskatchewan.
Witta spent 2.5 months in humboldt before an undetected heart issue caused him to retire and return back to Minnesota. Witta has been coaching for the past 13 seasons and in addition worked closely to help form the Breakaway hockey AAA program - by assembling the first ever Breakaway 1997 AAA training team. Jay has been married to his wife Sara for 22 years and has 4 sons. They reside in Minnetonka, MN.
"When looking for a head Coach we wanted to make sure we found an upstanding person" said Steel GM Bryant Black. "and with that being said we couldn't have hit the nail on the head any better than with Jay. he has a passion for the game of hockey and has been successful in the past with the development of young hockey players."
Paul, a resident of Minnetonka, MN graduated from Minnetonka in 2007 where he was a 3 time All-Conference player, All-Metro his senior season, 2nd all time in Skipper history in scoring and holds the record for goals in a single season. Following a decorated career in Minnetonka, Jack played 2 seasons in the NAhL and eventually committed to Bethel College. While at Bethel he amassed over 100 points in his 4 years and is one of Bethels all-time leading scorers as well as a 2-year captain. After his tenure at Bethel Jack spent 2 years playing professionally, one year in Germany for Duisburg Fucshe and a 2nd in the SPhL for the knoxville Icebears.
Newly appointed head coach Jay Witta said the following on working with Jack, "I am very excited to be working with Jack Paul. Jack has had a terrific hockey career at the high school, junior, collegiate, and professional levels and brings a wealth of hockey experience, knowledge and passion to the Steel staff and organization. his energy level on the ice is second to none – and his excellent communication skills with the players will be a huge asset to the Steel hockey club this coming season."
The Steel also announced Bennett Black as the new Director of Strength and Conditioning. Black, a native of Alexandria, MN is currently a personal trainer for Lifetime Fitness in White Bear Lake. Before joining the Steel Black graduated from Minnesota State University, Mankato with a degree in exercise science. While at Mankato Black worked in the athletic weight room where he led and coordinated workouts for both men's and women's teams for the University.
"Having a talent such as Bennett on the staff, gives our Steel players another development tool for on ice and off ice training." head Coach Jay Witta said, "Our goal as a coaching staff is to train and condition our players to maximize their Junior hockey experience – and with the addition of Bennett we have achieved just that."