Breezy Point goalie Millendorf makes NCAA commitment
May 19, 2015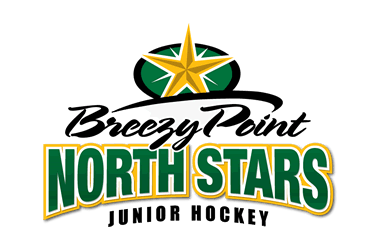 The Breezy Point North Stars of the NA3HL have announced that goalie Matt Millendorf has committed to play NCAA Division III hockey at Trinity College.
Millendorf, 20, is originally from Stamford, Connecticut. His career in the NA3HL was short and sweet, as he played two games for the Breezy Point North Stars. He was a late season pick up from the Wisconsin Dells Ducks.
"Matt was a great pick up for the Stars he came to work everyday, with his hard hat on and a team first attitude. When he did get his games he made big saves and gave us a chance to win," said Head Coach Jeff Worlton.
"I can't say enough how appreciative I am of Coach Worlton and the rest of the Breezy Point North Stars organization. The experience was great and instrumental in preparing me for college hockey. Owners Joyce David, Bob, and GM Craig Larson as well as Coach Worlton have done a tremendous job building a first class junior hockey organization. I am most grateful for my parents who have been beside me and supported me throughout this entire process in achieving my dream," said Millendorf.