NA3HL approves expansion membership to Louisiana Drillers
May 22, 2015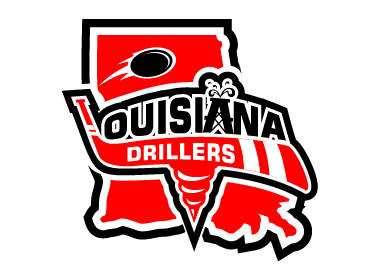 The North American 3 Hockey League (NA3HL) has announced that its Board of Members has granted an expansion membership to the Louisiana Drillers for the 2015-16 season. The Drillers will compete in the NA3HL's South Division.
"We are excited about the Louisiana Drillers being a new team in the NA3HL for the 2015-16 season. Their location fits nicely into our currently Southern footprint and we are excited to be expanding into a state that has never seen our brand of hockey before. We believe everyone in the area is in for a very good experience," said NA3HL President and Commissioner Mark Frankenfeld.
The Louisiana Drillers are a new USA Hockey-certified Tier III junior team that will be based out of Planet Ice in Lafayette, Louisiana. They are also the first-ever NA3HL team based in the state of Louisiana. The team is under the direction of principal owners Danny Smith, Jamie Sarver and Jim Gesser. USA Hockey approved the expansion membership back in January.
All three owners currently have involvement in hockey. Smith is former owner of the SPHL's Louisiana IceGators and currently owns Planet Ice, which will be the home of the Drillers. Sarver and Gesser are both members of the Louisiana Amateur Hockey Association.
Coaching the Drillers will be Kevin Kaminski, who enjoyed a 13-year professional playing career that included 139 games in the NHL with Minnesota, Quebec and Washington. Kaminski spent this past season as the coach for the Portland (Maine) Junior Pirates. Prior to that, he spent the past three seasons in the Southern Professional Hockey League as head coach of the Louisiana IceGators.
"The hockey community in South Louisiana is excited to welcome the NA3HL to Lafayette. This will provide our hockey players with a stepping-stone to college opportunities. By playing in Planet Ice Hockey Arena, we believe the atmosphere will be as intense and as enthusiastic as any in the league," said Jim Gesser.
The Drillers will play out of Planet Ice in Lafayette, Louisiana, which offers a premium facility with one ice sheet, party rooms, concessions and more.