Bulls name Ritchie assistant coach
May 28, 2015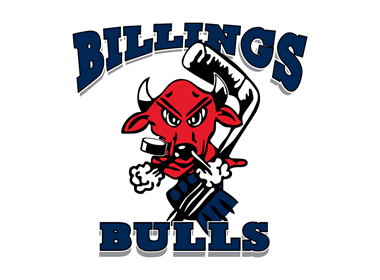 The Billings Bulls, proud member of the NA3HL, are excited to announce the hiring of Trent Ritchie as the teams Assistant Coach and Director of Scouting.
Ritchie joins the organization after a championship season with the Idaho Junior Steelheads of the Western States Hockey League. Ritchie served as the assistant coach and director of hockey operations with the Steelheads. During his time in Idaho the team posted a 54-4-2 record, which was the best overall record in the WSHL. In addition to the teams record on the ice, Ritchie also helped players move on to higher level of hockey securing two players NCAA DIII opportunities and had three players move up and play games in the North American Hockey League.
Before his time in Idaho, Ritchie was on staff with the Amarillo Bulls in the North American Hockey League (NAHL) where he was a regional scout and finished the season on the coaching staff under current USHL Bloomington Thunder Head Coach Dennis Williams. With the Bulls, Ritchie was in charge of game video breakdown and camp recruiting. Ritchie continues his relationship with the Bulls as a Scout.
At the beginning of his career Ritchie served as the Coordinator of Hockey Operations for the NAHL. In this role he was in charge of assisting all the leagues under the NAHL with Hockey Operation related situations which included tracking of the tendered players, commitments, and alumni as well as running the 2013 NA3HL Draft.
Trent is excited to bring his enthusiasm to Billings and to be working with Head Coach Michael Richardson. "Coach Richardson is someone that I have known since I joined the NAHL and have gained respect for his passion and knowledge of the game. Together we are going to work tirelessly to bring a championship back to Billings."
"Trent is someone we had targeted very early on during our search for an assistant coach," Head Coach Michael Richardson stated. "Trent is a relentless recruiter, he has a strong knowledge base on the game, and he has won everywhere he has been. We are very excited to have Trent on the Bulls staff."
Trent will be moving to Billings in August. He is originally from Dallas, Texas, where he spends his off-seasons.