Brian Ramm named new head coach of Southern Tier Xpress
May 29, 2015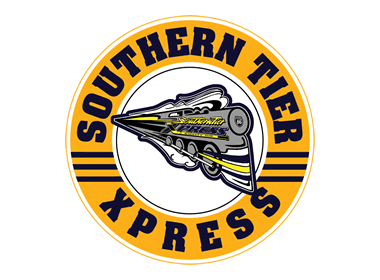 The Southern Tier Xpress, proud members of the NA3HL, are pleased to announce the following staff changes for the 2015-16 season.
Brian Ramm has been hired as the new head coach, replacing Rylan Galiardi. Rylan and his wife will be starting a new chapter in their lives as parents and have moved closer to home and family. Rylan will be working developing players at the amateur level for the USHL Champion Sioux Falls Stampede.
"We were very fortunate to have Rylan for the year he made Jamestown his home and wish he and his wife all the best with their soon to be family addition," said Xpress General Manager Brian Cersosimo.
Ramm comes to Xpress from Erie, PA via Ontario, Canada. Brian owns his own financial consulting company, partners with former NHL'er Mike Rupp with Ramm Hockey Schools, played several years of Canadian junior hockey in the OJHL and played for Mercyhurst's NCAA Division II team. Brian has coached at various levels throughout his coaching career. Brian's enthusiasm, knowledge, connections and recruiting will take the Xpress to another level.
Going back behind the bench after a few years absence, will be Xpress GM, Brian Cersosimo, as associate head coach. Seth Wolfe will stay on with the organization in working with the goaltenders and scouting.
Bryan Muecke, the Xpress' U16 Head Coach and Director of Amateur Hockey will be assisting with the team as well. Bryan's role will be to develop student-athletes and prepare them for the junior level and ensuring consistent rules, regulations, systems and seeing the student-athlete development model is adhered to.
"We are very excited with the additions of Coach Ramm and Coach Muecke to the Xpress staff," stated Cersosimo. "Not only will the coaching additions make a significant impact to the Junior team, but the development model will continue with the U16 team and filter down as we add additional teams in future years. Our concentration is on the development of the student-athlete as a student, person, and then player. Not only do we get great fan support every home game, but the community and team support each other in a manner that is key to the development of the student-athlete."