Gillette Wild name Hodge their new head coach
June 2, 2015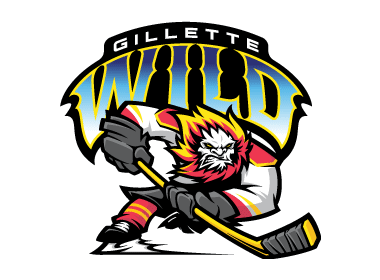 The Gillette Wild of the NA3HL are pleased to announce the hiring of Brendon Hodge as the new head coach of the Gillette Wild.
Born and raised in Lynnfield, Massachusetts, he played two years with the Lincoln Stars of the USHL. As a college player, Brendon attended Plattsburgh State University. While there, his team earned three final four bids and a national championship.
After college he played 10 years of professional hockey winning a league championship in 2010 with the Rapid City Rush. Since retiring from the game, Brendon coached the Rushmore Thunder High School to back-to-back South Dakota State Championships. This past year he took the Thunder to the High School National Championships, making it to the quarterfinals.
Brendon comes from a hockey lineage; his dad Ken played 13 years in the NHL winning two Stanley Cups as a member of the Boston Bruins, with hockey greats Bobby Orr and Phil Esposito. Brendon's brother, Kenny also played with the Boston Bruins in the 90's and his other brother Danny was drafted by the Bruins. Brendon currently lives in Rapid City with his wife Amy.
Managing Partner, Dwayne Dillinger said, "We are excited to have Coach Hodge come to our organization. He coached and played in Rapid City, and has a special appreciation for hockey in the West. While we are sorry to see Tom Winkler leave, we have a great opportunity to move into a new era of hockey with the Gillette Wild."
Jim Lundquist, the other managing partner of the team added, "We have worked hard to build a competitive community-minded team, that provides a great experience for young athletes to play high-level hockey. I am confident Coach Hodge will continue and advance that tradition."
"I understand the people of Gillette take great pride and ownership in their hockey team, and they should. Gillette's organization provides top-quality training and opportunities for its hockey players. I look forward to the challenge of taking the team to the next level," incoming coach Brendon Hodge said. "My first step will be to get acquainted with the returning players, and then dive into recruitment of new players. It's a competitive market for hockey players, but the Gillette Wild program has a great national reputation. I look forward to the challenges ahead."