Glacier defenseman Tulk makes college commitment
June 4, 2015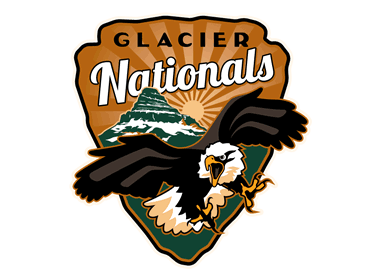 The Glacier Nationals of the NA3HL are proud to announce that defenseman Mitch Tulk has received a Full Ride scholarship to attend Northern Arizona University. The NAU Ice Jacks are an ACHA Division 2 program playing in the WCHC conference. The Ice Jacks are ranked #2 nationally and skate at their home ice in Flagstaff Arizona.
Tulk is the 2014-15 NA3HL Academic Achievement Award winner. While playing for the Glacier Nationals Mitch took all AP Honors courses and maintained an adjusted 4.89 GPA. He also worked a full time job and was a big contributor on the blue line for the Nationals.
"Mitch is a great example of exactly the type of student athlete we are looking to develop here in the Nationals program. He was committed to both his team and his community as well as being very focused on his academics," stated Head Coach/GM Butch Kowalka. "He has turned that commitment into a big scholarship that's going to play an even bigger role in his future life and career. We are very proud to call him a Glacier National."
This is the second time a National has won the Academic Award in just their fourth season of operation, having won the Scholastic Award as a member of the AWHL in 2012-13. The Nationals pride themselves in creating an environment for players to grow both on and off the ice. A belief system that supports the players personal growth while also encouraging their confidence in themselves to do great things. Most notably in the fact that the Nationals have also won the league wide Community Service award in 12-13 and 13-14.
"To win 4 awards in 4 years as well as have 2 players this year alone get huge scholarships to play college hockey is fantastic, " declared Coach Kowalka. "We really feel the program is set up with the players success in mind and we work very hard to encourage the players to be their best in all areas of life." This belief system is not lost on the players and has a big impact on their futures. "Playing for the Nationals was definitely a unique experience." stated Mitch Tulk "As a second year veteran junior player I found the development was very beneficial and the compete level was very high. Coach Kowalka runs a fantastic organization and cares greatly about each player on an individual basis which is very rare."
The Nationals feel the environment is the crucial link to the players development. The social interactions that create the whole person not just a player. "The town of Havre, Montana is a perfect place to put our beliefs into practice," declared GM Kowalka. "We firmly believe that the social interactions outside of hockey such as our game film and weightlifting sessions that happen On-campus at Montana State University Northern and attending college sporting events play a huge role in the players all around development. Placing the players in the same type of environment they are trying to achieve for their futures is a great first step to their personal development. Attending multiple college sporting events such as football, basketball and vollyball games as well as college rodeos and team dinners places the players in the perfect environment for personal growth. This also leads to their self confidence socially and their self awareness that they are a part of a bigger community."
The Havre community as well as MSUN create a perfect balance and support system to help the players with the most beneficial development and preparation for future academic and social achievements. "It was amazing playing in Havre." said Tulk "Having a small town rallied behind our success and future endeavors was an uplifting experience."