Former New England forward Carroll makes NCAA commitment
June 10, 2015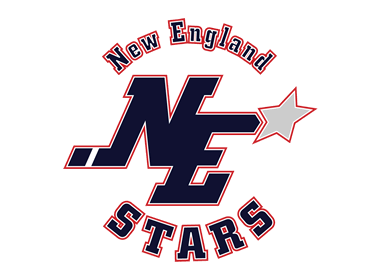 Former New England Stars forward Quinn Carroll has committed to Plymouth State University for the fall.
Carroll played last season in the North American Hockey League with the Lone Star Brahmas, where he was named an alternative captain. In 55 games played he notched 7 goals and 16 assists. Carroll was drafted in the fourth round, 85th overall, in the 2014 NAHL Entry Draft for the Brahmas.
Prior to playing for the Brahmas, Carroll spent two seasons with the Kemptville 73's of the Central Canada Hockey League. Carroll spent two seasons with the Stars in the International Junior Hockey League (now defunct) from 2010-2012.
Carroll, a native of Amherst, N.H., said he chose Plymouth State University for its hockey program, its affordability and academic offerings.
"They have a really strong hockey program with a really good coach," he said. "I have old teammates who go there and have nothing but positive things to say about the school and hockey. It's also really close to home."
Carroll's year in the NAHL has prepared him well for Division III college hockey.
"This was my favorite year of juniors," he said of his time with the Brahmas. "We had a great team and a great coach that combined to make one of the best teams in the league. I learned a lot of things defensively. I learned how to be more effective down low in the D zone, and use my stick and hands more effectively to be a more defensive centerman."
But Carroll's time with the Stars was also integral in his hockey career, helping him move to a higher level of junior hockey.
"Dan (Fontas) and Darryl (Green) are some of my favorite coaches and because of that I wanted to go to a team that was similar to their teaching and coaching styles," said Carroll. "Playing for the Stars helped prepare me for the higher levels because I got to work on my individual skill and my work ethic by getting to play multiple positions in multiple situations in the game. That has helped me become a more diverse hockey player."
Carroll has been taking online classes for the past few years, but still, getting into the groove of being in college will be a new and exciting experience for him.
"I'm just looking forward to meeting the team and playing at the next level of hockey," he said.