Breezy Point names Dallmann new assistant coach
June 10, 2015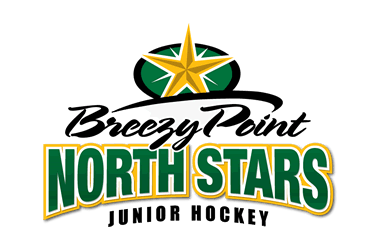 The Breezy Point North Stars of the NA3HL continue to make moves in the offseason after announcing they named Josh Dallmann the team's new assistant coach.
"We are very excited to have Josh on the staff he is a young kid with lots of drive and energy," said head coach Jeff Worlton. "Josh has played the game and understands how much work it takes to make a winning team."
Dallmann is from Northern Wisconsin where he played four years of high school hockey and was selected for his regions Senior Class All-Star team. Josh played three years of juniors as well. A year for the Bradford Rattlers where they won the league championship and a year for the Metro Jets in the CSHL/NA3HL. In addition, Dallmann played a year for the Central Wisconsin Saints in the GLJHL where he also scouted for the team.
Dallmann is looking forward to joining the team and helping players better their careers. "I'm excited to join the Breezy Point organization and assist Coach Worlton in continuing to develop and promote our players."
After juniors he moved on to play college hockey in New York. Josh also was an instructor/assistant instructor for a youth hockey camp for 5 plus years.