Metro Jets forward Bloom selected in NAHL draft
June 11, 2015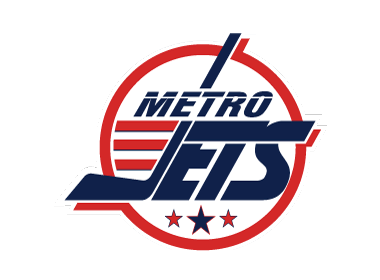 By Matt Mackinder
The literary novel "A Tale Of Two Cities" starts off by saying that "it was the best of times, it was the worst of times." Metro Jets and NA3HL forward Ryan Bloom could probably add a chapter to the Charles Dickens classic after the past four days he's gone through.
Last weekend, Bloom's 20-year-old brother, Ben, tragically passed away after suffering a brain aneurism.
Then Tuesday afternoon, Bloom was the lone North American 3 Hockey League player selected in the North American Hockey League Draft, going in the 11th round (183rd overall) to the reigning Robertson Cup champion Minnesota Wilderness.
"After the week I've had, getting drafted really means a lot to me," said Bloom. "I am thankful for the opportunity the Minnesota Wilderness organization has given me."
"Ryan was an integral part to our program's success last season," said Metro coach-GM Justin Quenneville. "Every once in a while as a coach, a player like Ryan steps in that locker room and reminds you why you love your job. He would give his shirt off his back for a teammate. He wants to win every time he steps on the ice. After the week this young gentleman went through, it's only fitting that he is the only drafted player from our league. We wish him the best of luck."
Bloom began the 2014-15 season with the NAHL's Michigan Warriors, but the 19-year-old out of Northville, Mich., joined the Jets for the NA3HL stretch drive and wound up with eight goals and 10 points in just seven games. He then added four goals and seven points in eight playoff games for the Jets.
"Last year really helped me develop my poise with the puck as I transitioned to the faster speed of play in junior hockey," said Bloom. "'Q' and (assistant coach) Randy (Wilson) really helped me with my footwork and my play in the defensive zone. They put a lot of trust in me, which helped me gain my confidence back after returning from injury."
Now with just the 2015-16 season as his final year of junior hockey eligibility, Bloom has his eyes on making a return to the NAHL. "I'm just going to have to continue to push myself as hard as possible in the gym and on the ice to become a stronger, more rounded player," said Bloom.