Trio of Wisconsin Whalers players make college commitments
June 11, 2015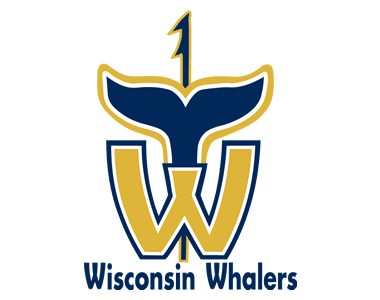 The Wisconsin Whalers of the NA3HL have announced that three players who all played on the Whalers club during the 2014-15 season have announced their college commitments.
Defenseman Yves Leeman has committed to play NCAA Division III hockey at New England College, forward Adam Alcott has committed to play ACHA Division I hockey at Iowa State and forward Kaleb Morley has committed to play ACHA Division I hockey at Illinois State.
Leeman, 20, joined the Whalers midway through the 2014-15 season and made an immediate impact. The 5'9/180 lbs. native of Urdorf, Switzerland, began the season playing juniors in Switzerland, but came over to the United States and played well with the Whalers, recording nine points in 25 regular season games from the blueline. Leeman was also selected to play in the 2015 NA3HL Top Prospects Tournament for the Central Division team.
"Yves was a great mid-season pick up for us. From day one, he brought a great energy to the team, become our top defenseman and was fun to watch," said Whalers head coach Tom McDermott.
Alcott, 20, just completed his second season playing in the NA3HL for the Whalers. The 5'10/170 lbs. native of Rochester, Minnesota, was very consistent in both seasons, recording 24 points during the regular season in both the 2014-15 and 2013-14 seasons. Alcott improved his +/- ranking during the 2014-15 season and also had five points in five playoff games. He recorded 48 points in his 93-game NA3HL career.
Adam was one of our hardest workers on and off the ice. It was an enjoyment watching him achieve his goals," said McDermott.
Morley, 19, scored the most points this past season of the three players as the native of Muscatine, Iowa, recorded a career-high 27 points in 45 games during the 2014-15 season. During his two-year NA3HL career, both with the Whalers, Morley had 47 career points in 86 career regular season games. He also recorded three points in five playoff games this past season.
"Kaleb really came into his own this season. I have known him for over five years now and I couldn't be happier for him. He has earned this opportunity at the next level," said McDermott.