Dallas Jr Stars announce affiliation with NAHL's Chill
June 12, 2015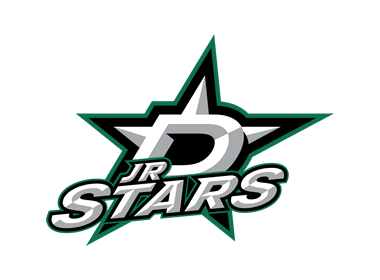 The Dallas JR Stars, proud members of the NA3HL and the Coulee Region Chill, proud members of the NAHL have announced an agreement in principle to create an affiliation relationship that will see the two clubs work together on the development of players.
The affiliation will see the JR Stars operate as an affiliate of the Chill with the organizations collaborating on player development, growth and advancement. The agreement was announced by the Chill's Owner Michelle Bryant and the JR Stars' President and GM Reggie Hall.
"The Chill see substantial value for players in the relationship between the NAHL and the NA3HL. The Chill already operate an NA3HL team in La Crosse, WI and view an added affiliation with the JR Stars as a great way to expand player identification, training and advancement from another part of the country. This new formal affiliation with the JR Stars will establish an enhanced opportunity for their players to be monitored closely, so that we may identify those that have the potential of playing at the next level. This agreement extends our reach into the Southern region where a growing number of players are being developed and hockey has become more popular," said Coulee's Bryant.
"We are excited about this opportunity to work with one of the top NAHL clubs in the league. We worked hard in our first two seasons to establish the character and quality of our organization and demonstrated our focus on player advancement as evidenced by the players moved to the NAHL, NCAA and ACHA. This affiliation with one of the model clubs in the NAHL means the players who choose to play with us in Dallas can see a clear path of development and support not only from the NA3HL but the NAHL" said JR Stars' GM Reggie Hall.
The Coulee Region Chill are a Tier II Junior hockey program sanctioned by USA Hockey and playing in the North American Hockey League (NAHL). The Chill are entering their 6th year in the La Crosse/Onalaska area of Wisconsin. For more information check the Chill website at
www.crchill.com
.
The Dallas Jr Stars are a Tier III Junior hockey program sanctioned by USA Hockey and playing in the North American 3 Hockey League (NA3HL). The JR Stars will be entering their third season in the NA3HL. The JR Stars will conduct Main Camp in Dallas August 14-16. For more information check the JR Stars' website at
www.starsjrhockey.com