Topeka Capitals to relocate to Atlanta, Georgia
June 16, 2015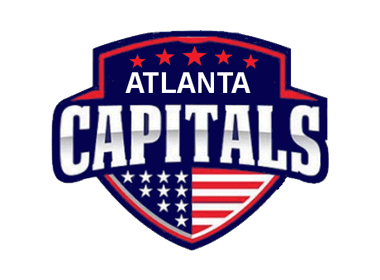 The NA3HL has announced that its board of members has approved the relocation of the Topeka Capitals to a new city to play their 2015-16 season. The team will be hitting the ice in Atlanta, Georgia at the Center Ice Arena. The move comes after issues with negotiating a new lease for the team. Team owner Don Stone had to make a decision in order to meet a deadline set by the league. The Capitals will remain in the NA3HL's South Division for the 2015-16 season.
"While it was ideal to keep the NA3HL team in Topeka, we had to make a decision on where the team would play," said team owner Don Stone, II. "I truly believe that Atlanta and the Sandy Springs community will be a great location for the Capitals. The facilities we will play in are great, and I believe the city is very appealing to many junior hockey players."
Center Ice Arena is a 36,000 square foot facility equipped with two new full size Junior Hockey dressing rooms, overhead four-sided scoreboard and fully sized to accommodate over 1,000 fans. "This building was built for junior hockey and we are excited to see this place in full swing with a great atmosphere this fall," stated Head Coach Anthony Bohn.
The team will be the Atlanta Capitals and will continue to be led by Head Coach Anthony Bohn, Assistant Coach Ryan Terrana and a new addition, Assistant Coach Vinny Bohn. The Topeka Capitals posted an impressive 63 wins in two seasons in Topeka. The team was the South Division Champions in their first season, and made a playoff run this past season. Coach Bohn is excited about the new opportunities that the City of Atlanta brings to the team.
"Atlanta is a very hockey rich community. The great support of the Sandy Springs area combined with great facilities will help us be a very competitive team this season," Coach Bohn stated. "Since arriving we have been welcomed warmly by the Sandy Springs community and we look forward to putting together a on and off ice product the City of Sandy Springs can be proud of."
Season tickets to catch the Atlanta Capitals in action will go on sale Tuesday, June 16th. Be sure to keep up to date on all Capitals social media pick by pick during the NA3HL draft June 16th. The Capitals staff will be holding the annual draft at Center Ice Arena, at 6:00pm; 5750 Roswell Rd. Sponsorship opportunities are currently available. For more information on either, please visit their website at
www.atlantacapitals.com
or call 404-545-6342.