NA3HL announces results of 2015 Draft
June 17, 2015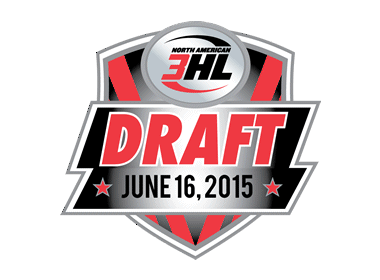 The North American 3 Hockey League (NA3HL) has concluded and announced the results of the 2015 NAHL Draft, which was held on Tuesday, June 16th.
In total, 267 players were selected in the draft, which took just under three hours to complete.
"The draft is an exciting day for many people, but most importantly the players. It is a great opportunity and privilege to be selected by one of our member teams and we hope the players using as a stepping-stone and motivation to become part of the team for the 2015-16 season," said NA3HL Commissioner Mark Frankenfeld.
The expansion Louisiana Drillers selected NAPHL defenseman Brycon Johnson with the first overall pick in the NA3HL Draft. Johnson played this past season for the St. Louis Selects 18U team and also played in the 2015 NAPHL Top Prospects Tournament. He is also tendered by the NAHL's Amarillo Bulls.
NAPHL players bookended the NA3HL Draft as the first and last player were both from the NAPHL. A total of 27 players that played in the NAPHL this past season were selected in the NA3HL Draft.
In addition to the 27 NAPHL players drafted, 28 players that played in the NAPHL this past season were signed to tenders by NA3HL teams, bringing the total number of NAPHL players that were tendered or drafted by NA3HL teams to 55.
Breakdown of positions drafted:
Forwards: 172
Defense: 83
Goalies: 12
Breakdown of draft picks by birth year:
1995: 23
1996: 131
1997: 88
1998: 21
1999: 4