NAHL announces NAFTP OneHockey Event Schedule
June 18, 2015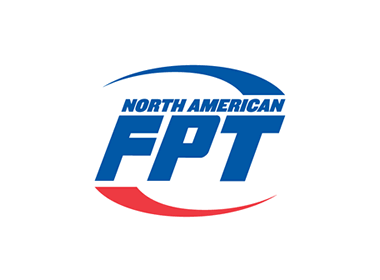 The North American Hockey League (NAHL) in partnership with OneHockey Tournaments and Events is pleased to announce the schedule of events of the Future Prospects Tournament Series for the 2015-16 season.
The 2015-16 series of NAHL Future Prospects Tournament events are in cooperation with OneHockey Tournaments & Events. The partnership will elevate a younger player's junior career education, heighten player's exposure to top scouts, including the NAHL Event Scouting Team for Tier I youth teams and players and provide a very unique tournament experience that OneHockey provides.
NAFTP events are also designed to also educate players and parents about the opportunities that exist for them leading up to playing in a league like the NAHL. There are important academic and athletic choices that need to be made leading up to those opportunities. These presentations help them get on the right track with accurate information and provide a world-class experience early in the process, which will lead to a more well-rounded hockey player.
OneHockey and NAHL Future Prospects Tournaments will hold three events during the 2015-16 season, the first of which will be the Blaine Bash, which will be held at the Schwan Super Rink in Blaine, Minnesota, from September 18-20, a week prior to the 13th annual NAHL Showcase.
2015-16 NAFPT/OneHockey Tournaments
Blaine Bash
Schwan Super Rink - Blaine, MN
September 18-20, 2015
Tier I AAA U15, U14, U13, U12, U11
Lansing Light the Lamp
Suburban Ice/Summit Sports and Ice Complex - Lansing, MI
December 26-30, 2015
Tier I AAA U16, U15, U14, U13, U12, U11
Troy Top Shelf
Troy Sports Center - Troy, MI
February 12-15, 2016
Tier I AAA U16, U15, U14, U13, U12, U11
The NAHL and OneHockey Future Prospects Tournament series is designed to provide exposure and education for hockey players that strive to play junior hockey in a premier league like the NAHL. Entering its 40th anniversary season in 2015-16, the NAHL is one of the top junior leagues under the USA Hockey umbrella. Over 400 players from the NAHL have made NCAA commitments the past two seasons, which proves that the NAHL is one of the best at developing its players and ultimately providing an opportunity to move onto the next level. This is due in large part to the unique and established league-wide events schedule and ladder of development model, which continues to draw attention and praise from the entire hockey community, most notably college and professional scouts.
OneHockey has been hosting events since 2003 across the United States and Canada and has grown from four tournaments annually to 15. There are no better tournaments to attend with your own team. OneHockey tournaments have made a positive mark as one of the top tournaments in North America. Tournaments offer a great hockey atmosphere, giveaways, and most of all, great competition. OneHockey is a 5-star hockey tournament; we pride ourselves on being very well organized, with a very unique format unlike any other tournament out there. With up-tempo music during all games and throughout the rink, mascots to entertain, we have thought of everything that will insure that our tournaments are fun.