NA3HL releases 2015-16 regular season schedule
June 30, 2015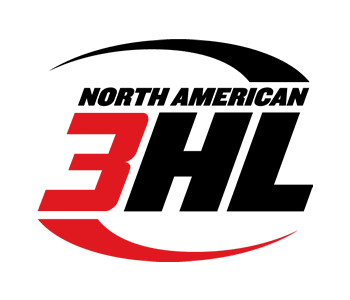 The North American 3 Hockey League (NA3HL) has announced the release of the 2015-16 regular-season schedule. The NA3HL is entering its sixth season and serves as one of the top training grounds in the country by providing the best coaching, exposure and developmental vehicles available for student-athletes in its classification. Through the NAHL's vast resources for development and exposure, the creation of the NA3HL provides another worthy path for players to grow, on and off the ice, while being showcased in front of the entire junior, college and professional scouting community.
The player advancement of NA3HL players last season to the NAHL and other junior leagues set a new standard for player movement. In addition to the 40+ players who advanced to play in the NAHL throughout the season, 23 NA3HL players were either tendered or drafted by NAHL teams during the 2014-15 season, while dozens more made NCAA commitments. The NA3HL continued to build upon the recent successes of the league's North Iowa Bulls winning the 2015 and 2013 USA Hockey Tier III Junior National Championship and finishing as National Runner-Up at the 2014 USA Hockey Tier III Junior National Championship.
The 2015-16 season is an exciting time for the NA3HL, as the league will be at an all-time high of 34 teams. In addition to its regular-season schedule and playoffs, the NA3HL, which boasts a geographical footprint with 34 teams in 17 states (Alabama, Georgia, Illinois, Iowa, Kansas, Louisiana, Michigan, Minnesota, Missouri, Montana, New York, Ohio, Pennsylvania, Tennessee, Texas, Wisconsin and Wyoming) allowing players to compete and excel academically at home, will participate in the NAHL's high-exposure events, which attract hundreds of college, junior and professional coaches and scouts.
The NA3HL will have three events during the 2015-16 season. All 34 teams will compete in a league-wide Showcase held from December 16-19, 2015 at the Schwan Super Rink in Blaine, Minnesota.
The second event of the season will be the NA3HL Top Prospects Tournament, which will take place alongside the NAHL Top Prospects Tournament in Plymouth, Michigan from February 15-16, 2016.
The NA3HL will then finish their season with the Silver Cup Championship Tournament, which crowns the NA3HL's playoff champion. The event will be held from March 30-April 3, 2016 in Chicago, Illinois.
2015-16 NA3HL Divisional breakdown:
Central Division (5 teams): Chicago Junior Bulldogs (IL), La Crosse Freeze (WI), North Iowa Bulls (IA), Rochester Ice Hawks (MN), Wisconsin Whalers (WI).
East Division (6 teams): Metro Jets (MI), Pittsburgh Vengeance (PA), Southern Tier Xpress (NY), Toledo Cherokee (OH), West Michigan Wolves (MI), Wooster Oilers (OH).
Frontier Division (7 teams): Billings Bulls (MT), Bozeman Icedogs (MT), Gillette Wild (WY), Glacier Nationals (MT), Great Falls Americans (MT), Helena Bighorns (MT), Yellowstone Quake (WY).
Midwest Division (5 teams): Cincinnati Thunder (OH), Evansville Thunderbolts (IN), Nashville Jr. Predators (TN), Peoria Mustangs (IL), St. Louis Jr. Blues (MO).
South Division (6 teams): Atlanta Capitals (GA), Dallas Jr. Stars (TX), Louisiana Drillers (LA), Point Mallard Ducks (AL), Sugar Land Imperials (TX), Texas Jr. Brahmas (TX).
West Division (5 teams): Alexandria Blizzard (MN), Breezy Point North Stars (MN), Granite City Lumberjacks (MN), Minnesota Flying Aces (MN), Twin City Steel (MN).