Aviators first year in the NA3EHL could be a big one
July 24, 2015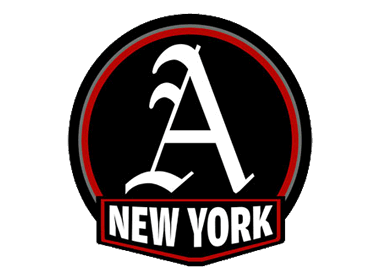 While the pieces continue to come together for the 2015-16 New York Aviators NA3EHL franchise, confidence is already building for head coach Mike Stanaway who is searching for a third-straight league title and fourth in five seasons to go along with numerous college commitments during his last five seasons.
With many big names returning to Brooklyn from the Aviators former USPHL franchise, including the league's premier scoring duo of Daniel Backstrom and Jimmy Warrick, the core of one of junior hockey's elite Tier III programs seems to be set for another big season.
Returning to Brooklyn for the 2015-16 season, along with Backstrom and Warrick, are forwards Set Muzyl, Martin Grinberg, Sam Shaheen and Tristian Malone and defensemen Ricky Regala and Augie Onorato, Jr. While all but Grinberg were rookies in the 2014-15 season, they are expected to have breakout seasons in the new season.
"I would expect guys like Onorato and Regala to have breakout seasons," said Stanaway. "They improved so much last season that this year should be their time to shine. Also, look for big things from guys like Grinberg."
Muzyl could be one of the biggest keys to the Aviators success this season. A big, strong power forward who started to come into his own late in the 2014-15 season, his development in learning what his strengths are could make him one of the top forwards, not only in the NA3EHL, but in all of Tier III hockey.
With a solid core in place, it's the newcomers who Stanaway and the Aviators are excited to see how they impact things in the coming season. Forward Robert Kalata, a player who's been on Stanaway's radar for a couple of seasons, is expected to join Backstrom and Warrick on the team's top line.
"I think this line should be the top line in the league," said Stanaway. "There is already chemistry with Backstrom and Warrick, adding Kalata I feel will make them and even more potent line than last season. They could easily be one of the very best lines in all of Tier III hockey."
One of the biggest off-seasons pickups for the Aviators was the addition of a former Stanaway defenseman Eric Hewitt. Stanaway last coached Hewitt when the two were with the 2013-14 MnJHL Bush Cup Champion Marquette Royales. While Hewitt spent last season between a couple different leagues, he is considered perhaps the top defenseman prospect in all of Tier III junior hockey.
"Hewitt was a huge pick up," said Stanaway. "He is easily the best defenseman in the league and walks in as the biggest NCAA prospect amongst defenseman. His physical presence alone will be known throughout this league."
Read the rest of the story
here