34 in 34: Chicago Junior Bulldogs
August 6, 2015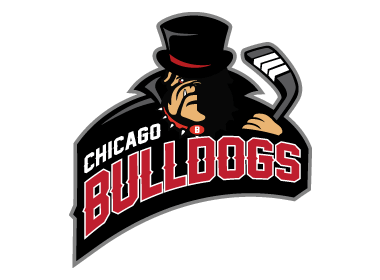 The 34 in 34 series will feature an in-depth look into all 34 teams in the NA3HL for the 2015-16 season, with a new team being highlighted daily, leading all the way up until the start of the regular season. 34 in 34 goes in-depth into each NA3HL team and will include interviews with all 34 head coaches in the NA3HL, as they provide fans with their expectations and outlook for the 2015-16 season, including taking a look at their potential roster and their strengths as a team for the upcoming season. It will also take a look back on the 2014-15 season and how each team fared and what they accomplished. Best of all, 34 in 34 will provide the fans of the NA3HL with an inside look at their favorite team and what to expect.
Chicago Junior Bulldogs
2014-15 Record: 19-24-4, 42 pts. (5th in the Central Division)
2014-15 Playoffs: Did not qualify
Head Coach: Jeff Salzbrunn
2015-16 Division: Central
Of all the teams not to make the playoffs in the NA3HL last season, the Chicago Junior Bulldogs had the best record of the bunch. As a matter of fact, for much of the season, they were in the thick of the Central Division playoff race. However, they lost six of their final seven regular season games and were edged out of the post-season. The club ended up winning 19 games, but in the end team defense was the main reason for the shortfall as the team gave up over four goals per contest on average last season.
"Last year was a little bit of a disappointment to us because our first goal was to make the playoffs and we didn't accomplish that," said Chicago head coach Jeff Salzbrunn. "However, we played in a really tough and competitive division where the top teams were only separated by a few points and we were right in the middle of it until the last two weeks of the season, so we played some good hockey in the middle of the season. If we eliminate our rough start and poor end to the year, we are a playoff team."
Salzbrunn said that when he was constructing and looking for players for this year's team, he had two things in mind: leadership and character. "I think there were times we needed certain guys to step up in the lockerroom and that is something I was looking for when signing tenders and drafting players for the 2015-16 season. I think that is something we will be looking for in our final camp this weekend as well."
Salzbrunn said that the goal remains to make the playoffs this season, but the Junior Bulldogs will have some different foes to face in the new-look Central Division this year. The Wisconsin Whalers and La Crosse Freeze are the only common opponents that remain, while the new members of the division include the expansion Rochester Ice Hawks and the National Champion North Iowa Bulls. "There is just enough of an unknown and change to throw a little bit of intrigue into the way the division looks and who we will face all season," said Salzbrunn. "I am excited to see how our kids will react to this type of competition and atmosphere because some of those buildings we are going to be traveling to are going to be full of fans, but it should do nothing but make our team better."
Finally, Salzbrunn said that he is trying to recruit more talent not only locally, but from all over the U.S. as well. The majority of the roster will be new faces, but Salzbrunn did say that veteran players Scott Coash Jr. (forward, 32 pts), Michael Howard (defense, 18 pts.) and Taylor Hamilton (forward, 9 pts.) will be three of the guys that he leans on early for leadership. "Leadership and character are something we can't emphasize enough and will be what makes or breaks us."
Next up in the 34 in 34 series: Cincinnati Thunder